About PINNACLE
---
PINNACLE is a KHDA approved innovative training centre for Computer Courses, Child Skill Development, Professional Development, and Human Capital Development.
PINNACLE collaborates with organizations to build on-field training experience in various disciplines of education, management, finance, and technology. We inspire and train leaders of tomorrow from all over the UAE and the Middle East through our positive initiations, awareness programs, effective professional development, skill development programs, and sustainable community growth.
At PINNACLE, we offer custom tailored services that will apply to your situation when it comes to consultancy, training, and education. By understanding your needs and considering your expectations, we shall develop solutions to meet your current challenges. Our services are heavily based on research, innovation, and best practices.
We aim to expand and grow continuously by catering to the latest training programs, skill-building services in various other sectors of the society too.
Our Philosophy
---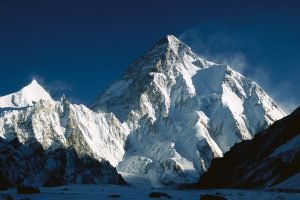 Since ages immemorial, Pinnacle marks the most successful point, the summit or the top. Striving to help people reach the greatest heights possible and discover the power of their true potential is the core of our philosophy.
"If you want one year of prosperity, grow grain;

If you want ten years of prosperity, grow trees;

If you want a hundred years of prosperity, grow people."
~ Ancient Chinese Proverb
Our Purpose
---
TEAM PINNACLE relates to the Vision 2021 proposed by His Highness Sheikh Mohammed bin Rashid Al Maktoum, Vice President and Prime Minister of the United Arab Emirates, and Ruler of the Emirate of Dubai, by promoting a spirit of entrepreneurship, enhanced educational attainment, and a knowledge-based economy driven by innovation, research, science and technology.
At PINNACLE we believe that every individual is special and each one of us forms the foundation of our community. We aim to positively inspire every life with the true values of humanity. With this sincere intention, we articulate client-centric educational and professional training services, combining the benefits of technology.
Moreover, we also aim to develop our client's future by providing learning opportunities of imagination, design, and execution. We shall strive with a true pursuit to become one of the best educational service providers in the nation for innovation, professional development and human capital development.