C++ Programming Course in Dubai
Learn Programming Skills in Dubai, Abu Dhabi and Sharjah (UAE)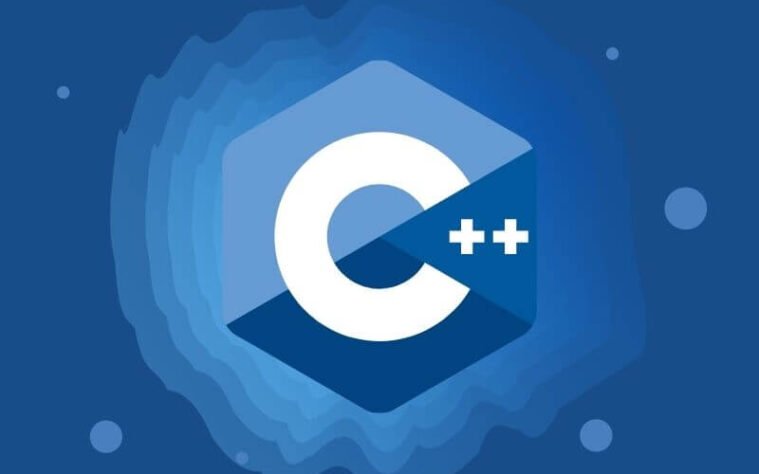 C++ is an object-oriented hybrid programming language that is an extension of C. In other words, you can study it and use it to create powerful applications for the Windows operating system.
Firstly, C++ is a versatile programming language that is utilized in a variety of applications. Secondly, it's widely utilized in apps that rely heavily on the user interface. Thirdly, C++ training is critical if you want to be a good programmer. PINNACLE provides high-quality
C++
training around the UAE. Above all, you are invited to join this course to learn about the latest developments in this language whether you are a student or a working professional.
For more details on the availability of our Training Program
Why should you learn C++ programming at PINNACLE?
Our C++ course will help you

Learn the importance, benefits, and features of C++
Be aware of the idea of Object-Oriented Programming
Learn how to take control of parent class into child class using inheritance concept
Recognize the concept of polymorphism which will help to implement the object of the class in many ways
Learn and write the information from a text file and binary file, and handle faults during file operations by using IO Streams concept
Learn how to execute the idea of generic in programming.
Master the idea of grouping elements and finding an element from the elements collection.
Understand how to insert, remove, and search the element in a linked list, stack, and queue.
Study the idea of trees and graphs.
Also Read: Online Learning Vs Onsite Learning
Who is this C++ Programming course for?
● IT professionals who are interested in building their career in C++ programming
● Fresh University Graduates
● High school students
Prerequisites
● Basic computer knowledge
● Sufficient knowledge of C language
Advantages of C++ Training
C++ is a very portable language, and it's usually the language of choice for developing multi-device or multi-platform applications.
Classes, polymorphism, data abstraction, encapsulation, and inheritance are all features of this object-oriented programming language.
The C++ programming language contains a large library of functions.
Function overloading and exception handling are both allowed, which are not feasible in C.
C++ is a powerful, capable, and quick programming language. It finds everything from graphical user interface programs to gaming 3D visuals to real-time mathematics models.
Structures and unions, which are a combination of independent and put-together files, can benefit from C++. It makes use of the.cpp file format, which is common in C++. It makes use of the reserved library word "goto," which is comparable to Java's Continue and Break commands.
Because the C++ language does not support objects, creating programs using inheritance information is extremely difficult. Inheritance trees are the data and programs that are passed down through generations.
In short, these incredible benefits make C++ used more often than C language. Moreover, our course will highlight the primary benefits of adopting the C++ programming language. In addition, at PINNACLE, we have highly qualified industry specialists who will mentor and train you. Most importantly, you will be a C++ expert by the end of this course
C++ Programming

Training Details
| | |
| --- | --- |
| Course Code | PINMT-001 |
| Duration | 25 hours |
| Timing | Flexible slots are available |
| Language | English |
| Location | Face to Face at PINNACLE premises in Dubai /LIVE Online |
| Certificates | PINNACLE Professional Certificate of Completion , KHDA Certificate |
C++ Programming Certification
PINNACLE Innovation and Education is approved by the Knowledge & Human Development Authority (KHDA), Dubai. All of our courses and trainings have undergone the necessary certification process and are officially acknowledged and approved by the authority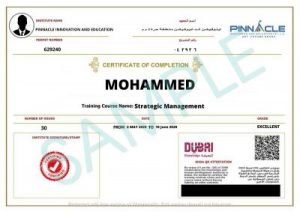 In-House and Live-Online C++ Programming course Options
If you are interested in taking this training program for you and your colleagues in your organization, at your premises or at a venue of your choice or online, you can enquire now and we shall offer you customized and effective IN-HOUSE or LIVE
ONLINE training solutions to meet your training needs
Why choose PINNACLE for your C++ programming Course?
Intelligent Learning:

We define a syllabus according to the latest trends, and we train the students accordingly. The idea is for students to utilize their time only on relevant technologies.


Superior Instruction

: We adhere to the most rigorous instructor standards by professionals with developer experience. Before receiving class assignments, our experienced and proficient trainers will assess your strengths and weaknesses and focus on areas where you need help. You will be tested on logical questions to attain a complete understanding of the concepts. PINNACLE R&D team keeps track of the recent trends in programming languages and revises the instruction, course material, and delivery method to keep it updated. PINNACLE aims at helping the students to become professional C++ developers.



Our expert trainers employ the most effective and up-to-date training techniques.
We employ research-based training programs with practical Training Methodology and easy-to-understand approach that guarantees the delivery of extensive knowledge implementation over a short period of time.
After an initial analytical training consultation, we provide personalized training plans to clients for achieving their learning objectives.
We offer flexible face to face, online and blended mode of trainings All our course materials are comprehensive and comprise of fundamental and systematic knowledge, practical studies and real-life applications.
Our conducive learning environment and utmost customer satisfaction approach makes every training program a memorable, enjoyable and rewarding learning experience for our clients.