PINNACLE OFFERS EFFECTIVE CORPORATE TRAINING SOLUTIONS IN DUBAI, ABU DHABI, SHARJAH, UAE 
---
Train Your Workforce To Excel In All Roles At All Times With Our Customized And Effective Corporate Training Solutions!
Effective Corporate Training Solutions in Dubai, UAE
Train Your Employees To Excel In Every Role With The Best Corporate Training Solutions In Dubai!
Avail PINNACLE's Corporate Training Solutions – We Grow your Business by Training Your Employees Well
Today, Corporate Training is mandatory in all industries as the entire business area is full of competitive organizations.  Every brand is striving against each other to grab the best spot in the industry. The success of an organization depends highly on the people working in it. We believe that  training is one of the best investments an organization can make towards its employees' growth and development. Finding the right training partner for this high-stakes job is crucial. Whether you are a small business startup, medium-sized company, large corporation or global enterprise, PINNACLE has effective Corporate training solutions for all organizations.
PINNACLE Education is determined to enrich your organization with the best and wide range of Corporate Training Solutions in UAE. Our Training programs are designed to address your industry challenges and meet your team's training needs. PINNACLE offers customized and effective corporate training solutions that can be delivered either in-class or through online sessions.
To capture the optimum growth, it is important to be an effective team player. The members of the team must know what the latest trending skills in their profession are and how to update these skills through continuous professional development trainings to thrive in the present times. Our Corporate training solutions enhance the efficiency of the team members to achieve their individual goals in line with the organization's goals. We develop & deliver world-class corporate training programs for employees that align with your company's vision.

Additionally, we have a pool of seasoned proficient trainers who are certified by KHDA and other certifying bodies to make sure that impactful corporate training is conducted through real-life workplace scenarios. The pre and post-assessments are specially designed to gauge the knowledge gap covered during the training sessions and to further suggest the improvement plans. With interactive training aids like role-play, group discussions, workshops, videos, activities, and games, Our proficient corporate trainers deliver the best corporate training experience to fulfill the learning needs of your team. In addition, we offer both private and custom corporate training solutions for Corporate groups and Business organizations with specific training and development needs.
Empower Your Employees Now!
Partner With Us Today To Build A Great Workforce Tomorrow!
BE ON TOP WITH PINNACLE!
A Glimpse Of Training Categories And Corporate Training Courses We Offer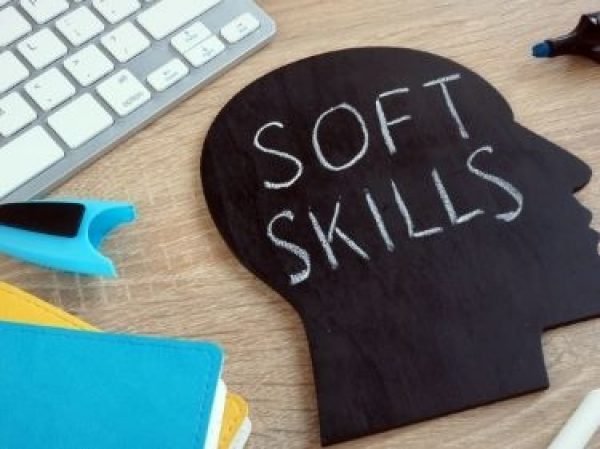 Soft Skills
• Personality Development
• Emotional Intelligence
• Debate And Public Speaking
• Time Management
• Interpersonal Communication
• Negotiation
• Conflict Management
• Teamwork
• Empathy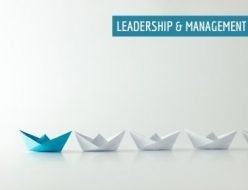 Leadership & Management
• Accelerated Leadership & Business Development
• Fundamentals of Professional Project Management (PMP)
• Strategic Thinking & Planning
• Organizational Development 
• Decision-Making & Problem-Solving
• Risk & Opportunity Management
• Management Skills for Managers
• Performance Management & Business Correspondence
• Planning & Organizing Skills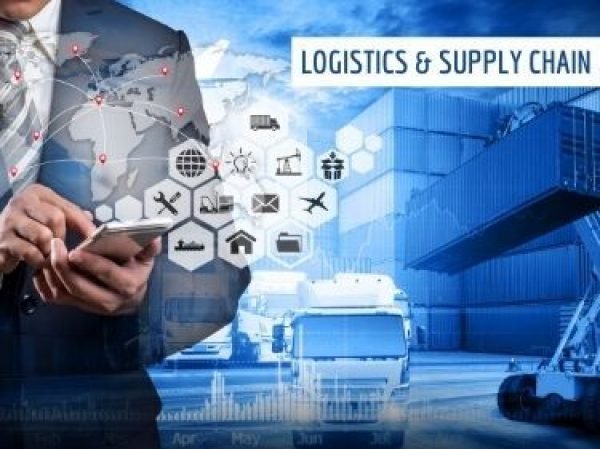 Logistics & Supply Chain
• Manufacturing, Planning & Control of Supply Chain Management
• Supply Chain Planning & Forecasting
Planning & Demand Management
• Inventory & Warehousing Management
• International Trade
• Procurement & Purchase Management
• SAP, SAP SD, SAP WM, SAP MM, SAP HU, SAP SCM, SAP R/3, SAP PP, SAP FSCM
• Transportation & Distribution
• Contract management
• Risk Management
• Establishing & Managing The Project Management Office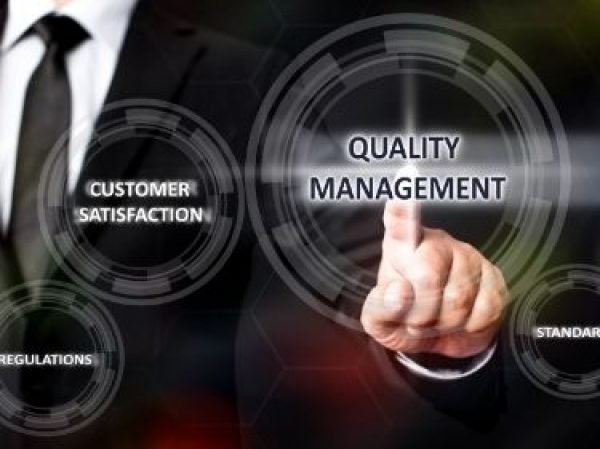 Quality Management
• Six Sigma Green Belt 
• Lean Six Sigma Yellow Belt 
• Lean six Sigma Black Belt 
• Quality Management System
• Business Continuity & Crisis
Management 
• Enterprise Risk Management
• Strategic Product Management
• Quality Assurance & Management
• SAP, SAP QM, SAP GUI Navigation, SAP MM, SAP PM, SAP PP
• Lean Management
• Total Quality Management
• 5s Methodology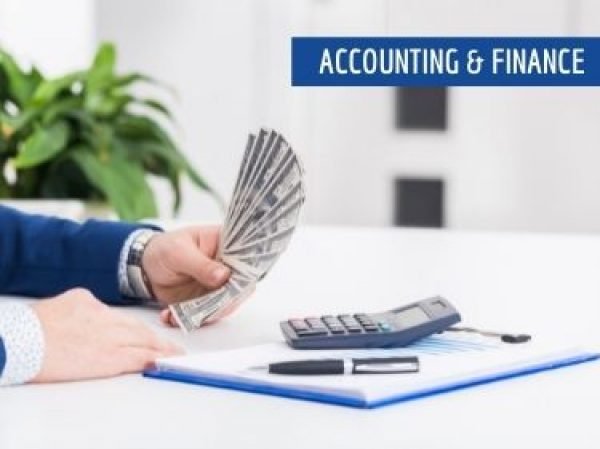 Accounting & Finance
• Budgeting & Budgetary Control
• Finance for Non Finance Managers
• Financial Planning, Performance and Control
• Financial Analysis & Ratios
• Tally, Quickbooks & Peachtree
• Advanced Excel with Financial Modeling
• SAP, SAP FICO, SAP Simple Finance, SAP S/4 HANA, SAP ERP, SAP MM, SAP SD, SAP HANA
• Financial Accounting and Reporting
• CMA, ACCA, CPA, CIMA, CFA, CIA and many more exam preparation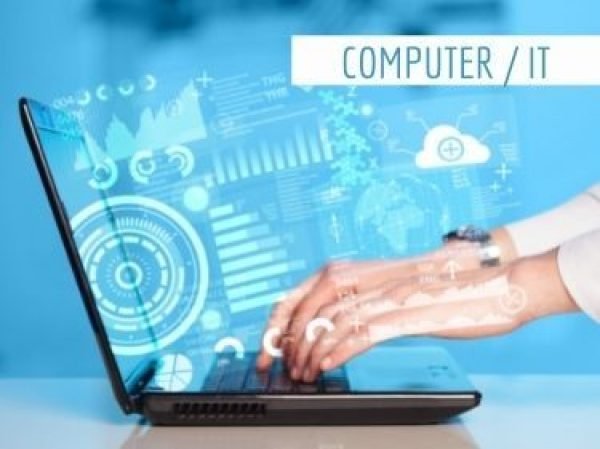 Computer / IT
• Microsoft Power BI
• Microsoft Office
• Advanced Excel With VBA 
• Advanced Python
• IOT (Internet of Things)
• Artificial Intelligence (AI)
• C ++ Programming
• Web Design & Development
• App Development
• SAP, SAP ABAP, SAP ERP, SAP BASIS, SAP S4/HANA,SAP HANA, SAP FICO, SAP MM,SAP SD, SAP PP, SAP Solution Manager, SAP Ariba, SAP NetWeaver, SAP Business Objects, SAP BI, SAP CRM
• Data Science
• Microsoft Azure
• Big Data Analysis
• Cyber Security 
• SQL Server
• Machine Learning & Deep Learning
• Data Analytics
• Cloud Computing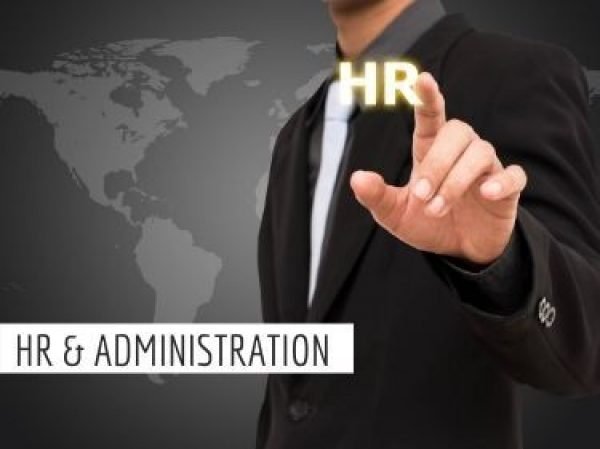 HR & Administration
• Global Human Resource Management
• Conflict Management
• Organization Behavior
• Interviewing Skills
• Strategic Thinking & Planning
• Professional In Training & Development
• Career Development 
• SAP, SAP HCM, SAP HR, SAP SuccessFactors, SAP CRM, Payroll Accounting, SAP ERP, SAP Project
• HR Role in Innovation & Critical Thinking
• Succession Planning
• Manpower planning and Budgeting
• Work Ethics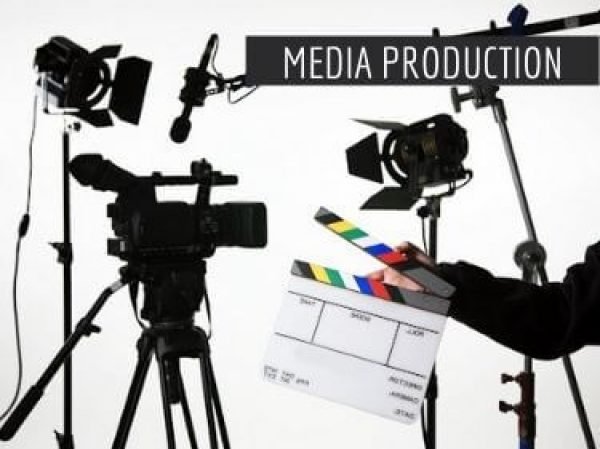 Media Production
• Graphics Designing
• Video Editing
• Adobe Illustrator
• Adobe InDesign
• Corel Draw
• Adobe After Effects
• Adobe Premiere Pro
• Animation Course
• Video Game Design
• Adobe Flash
• 3DS Max
• AutoCAD 3D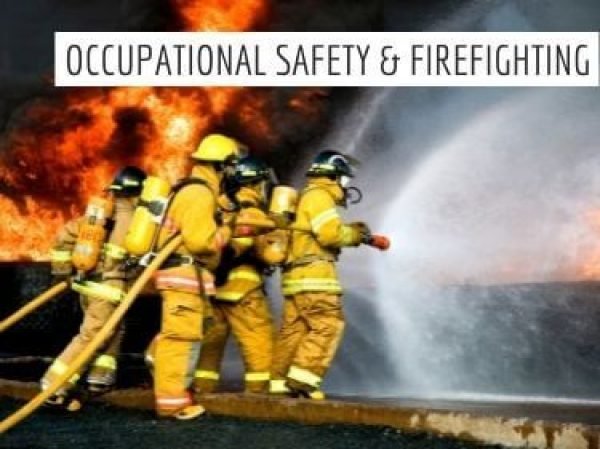 Occupational Safety & Firefighting
• Introduction to Control of Substances Hazardous to Health (COSHH)
• Basics of Food Hygiene
• Health & Safety Essentials for Managers
• Manual Handling Awareness
• Hazard Identification & Risk Assessment (HIRA) 
• Confined Space Awareness
• Display Screen Equipment (Ergonomics) Awareness
• Health and Safety Induction
• Heat Stress Awareness
• Emergency Response Plan
• Electrical Safety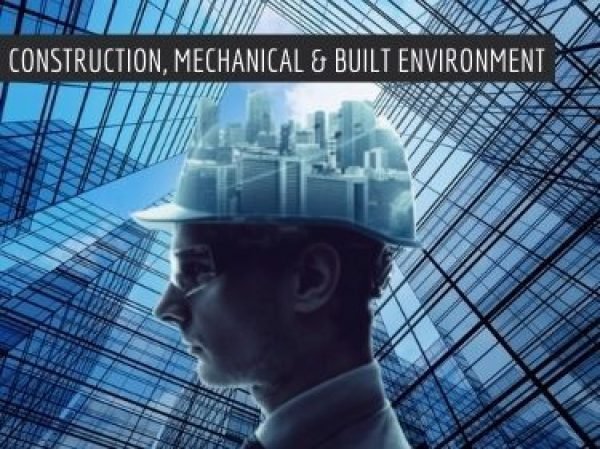 Construction, Mechanical and the Built Environment 
• Architectural Design
• Structural Design
• Construction Project Management
• 3D Modelling
• Autodesk Inventor
• Tekla Software
• Revit Structure
• Revit Architecture
• Revit MEP
• AutoCAD 2D and 3D
• 3DMax with VRay
• MATLAB
• ETAB
• Sketch Up
• PRIMAVERA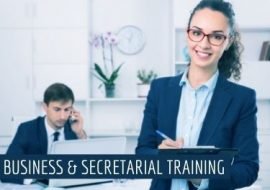 Business & Secretarial Training
• Customer Service Skills
• Business Presentation & Communication Skills
• Front Office & Operation Management
• Interviewing Skills
• Business Writing Skills 
• Executive Secretary
• Customer Relations Management
• Document Control & Speed Typing
• International Business Management 
• Office Management
• Business Management -Principles & Practice
• Business Analytics with MS Excel
• Business Administration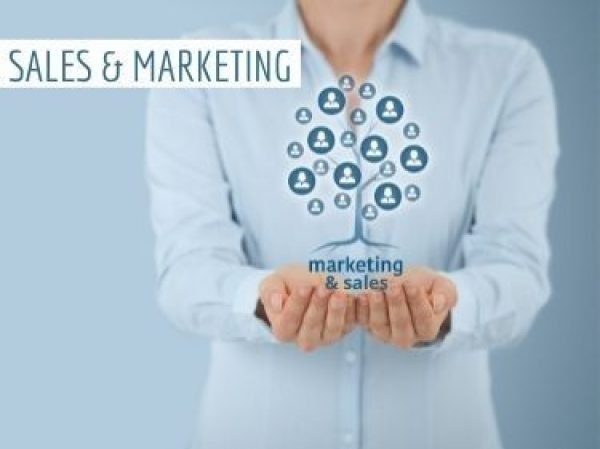 Sales and Marketing
• Business Planning & Marketing
• Effective Marketing Skills
• Advanced Cross Selling and Up Selling 
• Competitor Analysis Techniques
• Business Development Strategies
• Social Media Marketing & Management
• Strategic Planning for Marketing, Sales and Promotion Management
• Analytics & Reporting (Google Analytics, Social Media Analytics)
• Sales Force Administrator
• Strategies of B2B & B2C Marketing
How Can Corporate Training Boost Your Career And Add Value To Your Company?
The expert corporate training courses in Dubai, UAE alongside other professional trainings given by PINNACLE Institute are the best demonstrated answer for your organization. The courses cover all fundamental portions of corporate training and are offered independently. Upon completion of the course candidates are well prepared to set their mark in the corporate world. The certification courses in Dubai and different parts of the UAE are planned to design and shape the current expert experience and give extraordinary opportunities to further develop vocation. They are the amazing foundation for character advancement and are considered as the superb profession courses after graduation. Accordingly, in case you are searching for the best instructional corporate trainings in Dubai, PINNACLE Institute will always be your valued training partner.
These days there is an enormous demand for courses that are focused on leadership development, sales training, compliance training, international business practices, cross-cultural communication, technical skills, employee engagement initiatives and employee character advancement. When discussing best courses the fundamental consideration will be paid to its viability, time required and useful outcomes you achieve.
PINNACLE Training Institute, Dubai in the UAE is the focal point of training and mastery for proficient capabilities of new hires, team leads, supervisors, managers, C level executives as well as government officials.
How Could PINNACLE's Corporate Training Solutions Benefit  Your Business?
Improves Cost Efficiency
We assist you with reducing the expense of recruiting new representatives via preparing your current workers. Corporate training and advancement further develop proficiency and fabricate their current information.
Lowers Absenteeism
At the point when you further develop representative commitment, it will normally reflect in their feeling of obligation to your organization, bringing down their truancy.
Improves Employee Morale
Our corporate training works on your representatives' resolve and provides a feeling of significant worth that motivates them to deliver better outcomes.
Retain your Clients/Customers
From marking new clients to keeping up with existing, our preparation will further develop your representatives' commitment which brings about growing best client support rehearses.
Eliminates Weaknesses
Team building activities assist your representatives to acknowledge each other's shortcomings, eliminate weaknesses and complement other's work.
Escalates Productivity
Rather than recruiting another group, preparing your current group for all intents and purposes ensures an increment in their future degree of creation.
Utilize PINNACLE's Corporate Training In All Aspects of Your Organization:
PINNACLE's corporate trainings allows associations to foster the abilities expected to address explicit difficulties. Regardless of whether creating abilities, experts or administration, our preparation arrangements empower associations to:
Address individual and hierarchical authority improvement needs
Engage in a unique course of building and expanding capacities all through your association
Tailor an answer explicit to your remarkable business challenges

Build a cooperative relationship
PINNACLE's Most Suitable Corporate Training Courses For Graduates 
Attending corporate training courses in Dubai at PINNACLE Innovation and Education have helped our students to  further develop their abilities, study advancements and acquire declaration in deals and showcasing, consumer loyalty and dedication, the executives, authority, HR and the board. These capabilities and abilities are conveyed in our well known Learning Methodology.
Corporate trainings in UAE are the extraordinary answer for moment admittance to the most recent abilities and information and are the incredible type of after graduation courses which stay up with the latest and fit for the day by day proficient difficulties every one of us faces and your abilities are being affirmed by affirmation.
Because of the unlimited changes in the business climate the transient vocation preparing programs have become totally unavoidable piece of our lives. Whenever you have done your alumni contemplates and got your certificate, you can learn constantly. Postgraduate courses are offered as different workshops in Dubai and various general and exceptionally explicit instruction classes are the main answer to stay dynamic.
When searching for the best courses in Dubai, PINNACLE offers two-day and multi day class structure so you can get the right stuff you really wanted on such instructional classes in Dubai very quickly and can return to your day by day obligations with the ground-breaking idea and energy.
Corporate Training Associations With PINNACLE:
As a promise to excellence, PINNACLE offers various instructional classes towards planning experts for certificate tests given by worldwide relationship in regions like administration, money and bookkeeping, HR, deals and showcasing, quality, organization just as task the executives. By completely going to these courses and effectively finishing the prerequisites of the confirming body, members will get an exceptional endorsement (from the guaranteeing body) which perceives their devotion and responsibility, and as a rule, assist them with acquiring significant proceeding with training credit.
Corporate Training Features Of PINNACLE That Stand Out: 
Extensive Learning
We follow a complete training strategy for developing, functioning and delivering impactful, adaptable and effective trainings.
Tailor-made training
Our customized corporate preparing arrangements convey key business results that promise you an incredible profit from PINNACLE.
Equipped Trainers
Our Trainers will comprehend your business challenges and find abilities and skill gaps in the space of administration and group execution.
PINNACLE's Corporate Training Value Propositions 
We are determined to create ability in every individual we associate. That is the reason our customers entrust us with their most important resource, their representatives. They realize that our confirmed educated professionals will energetically apply a significant investment of time and energy to plan and convey corporate preparing training arrangements directed towards working on their functionality and inspiration. Our instructional corporate classes assist representatives with learning and hold most elevated levels of shared information, practice and important occupation related abilities.
For our esteemed customers, PINNACLE is the skill builder and human capital developer. Our customized training programs deliver practical skills, tailored to your industry, driving employee engagement, boosting performance, and ensuring long-term organizational success. This is the reason our Corporate Clients refer us and rely on us.
 Why Choose PINNACLE's Corporate Training?
Top calibre of educating;
Rich experience of our coaches;
Low costs for the board courses;
A thorough way to deal with the educating system.
We are here to help you! In case you are searching for the board courses in Dubai don't burn through your time, Call PINNACLE Innovation and Education today.
How Can PINNACLE Help To Strengthen Your Workforce?
PINNACLE's Corporate Training Programs help to train new talent to make them future leaders. These programs educate, improve language, build confidence, enhance resistance and communication skills, motivate candidates to do their best, enhance productivity, creativity and improve their interpersonal skills and intrapersonal skills. We develop our Corporate Training Programs inline with both the Organization' Goals as well as the Individual's Goals. Hence, we are sure to strengthen your workforce.
Partner With Us Today To Build A Great Workforce Tomorrow!
BE ON TOP WITH PINNACLE!
Do You Want To Upskill Your Employees To Excel At All Times? Do You Wish To Make A Difference In The Corporate World?
Why Choose PINNACLE For Corporate Training Solutions?
Real Life Scenarios

Interactive Training

KHDA Approved

Group Discussion

Customization
Training Approach

Assessments

Role-Play
 Are You Looking For Any Specific Training Program? Do You Need A Customized Training Proposal?