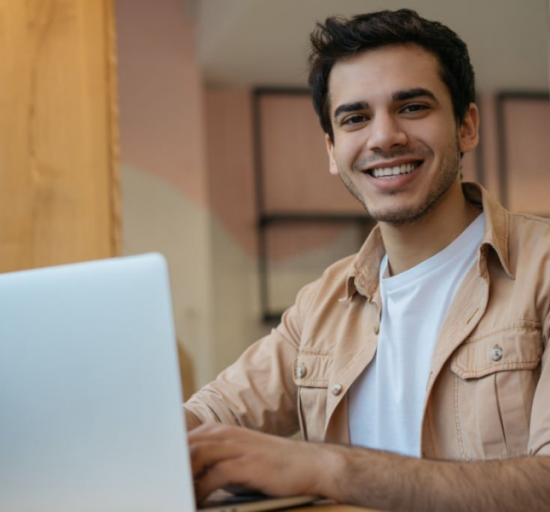 The PTE (Pearson Test of English) is one of easy English exam because of the availability of test dates and the speed with which results are delivered.PTE is one of the most commonly accepted English proficiency exams for students and immigrants. PTE is a computer-based test for international study and is one of the main requirements for Australian immigration. Embassies and employers implement the exam in their work selection procedures. It assesses a candidate's ability to communicate effectively in English on a daily basis. The PTE grading method guarantees that the candidate's English language skill is better understood.
ENQUIRE NOW
For more details on the availability of our Training Program
 PTE Academic score is accepted by thousands of universities around the world including the Harvard Business School, INSEAD, and Yale University. A high PTE score might boost your chances of getting into college.PTE Academic is also accepted for visa purposes by the Australian government. The PTE test Preparation is based on academic and general topics from real-life situations. You will come across graphs, summaries, snippets, etc. The PTE exam includes native accents similar to what you may hear in movies, television, podcasts, and other real-life situations however your accent will not stand in the way of success. 
Who should take PTE?
Pearson Test of English (Academic) is one of the English Proficiency tests required from test-takers, which is accepted for both purposes, namely, Student visa as well as PR Visa/Migration for Australia. The entire PTE test is held on a single day and the duration of the test is 2 hours.PTE is a completely computer-based test without any human involvement. PTE Preparation in Dubai is definitely beneficial for people who have good computer skills. PTE is also a better choice for those who have good analytical/logical reasoning skills. Students who want to study in English-speaking nations are encouraged to apply. PTE Academic test is accepted for University study in Australia, the UK, USA, Canada, and more. All Australian visa applications have been cleared with a PTE score report. PTE exam fee varies depending on the country. There have been over 200 venues and over 30 days in a year for exams. It has two years of validity.
PTE Training Course Objectives
PTE exam assesses the Reading, Writing, Listening, and Speaking skills of students through written and spoken texts. The primary objective is to gauge a candidate's ability to structure the answers in simple language. Our small-sized classes which include only 4-5 people are extremely participatory. For students who require more assistance outside of class, 1:1 sessions can also be organized. We keep track of our pupils 'progress every week, monitor section improvements, and give focused help. The final PTE practice test scores of our students are substantially correlated with their exam day outcomes.
PTE Training Course Duration
The PTE Academic preparation course will take 30 hours to complete. PTE Preparation Course consists of 15 sessions of 2 hours which includes lectures, practice tests, and mock exams.
Pre-requisites
To take the PTE, you do not need any special academic credentials. To apply for admittance to various schools and institutions in the United States using PTE Test scoring, the individual must have completed high school.
PTE Academic is taken on a computer in a secure and friendly PTE  test center environment. It PTE tests your skills in speaking and writing, reading, and listening. There are 20 different question types in the PTE test, ranging from multiple choice through to essay writing. Make sure you review the different question formats ahead of your PTE test, as each part has different types of questions.
Highly professional, certified, and well-experienced trainers

Pre-course assessment, strategy training, practice sessions, and scored mock

exams

Live interactive online sessions and face to face sessions(at our premises)
Provides small-sized classroom structure for individual attention
Approved and Accredited by KHDA
Why do people highly prefer PINNACLE for PTE test preparation in  Dubai?
PINNACLE offers the finest PTE tutoring, assisting students in preparing for, applying for, and achieving exceptional PTE scores in order to study or dwell in English-speaking countries. PINNACLE is not only one of the best PTE institutions in Dubai that provides the high quality training with highly educated and competent teachers at affordable prices  but also helps in student visas. If you really want to take the PTE test to study abroad, hiring a tutor is your best shot for getting the grades you need. You can begin right now at PINNACLE because the PTE test can be taken at any time and on any day of the year. Learn about the PTE test from our expert trainers and consultants at PINNACLE who will help you prepare for the exam and pass it on the first try.
The slogan of today's work strategy is "work smarter, not harder"