Computer Aided Design Course
PINNACLE Education offers Face to Face & Online Sessions in Dubai (UAE)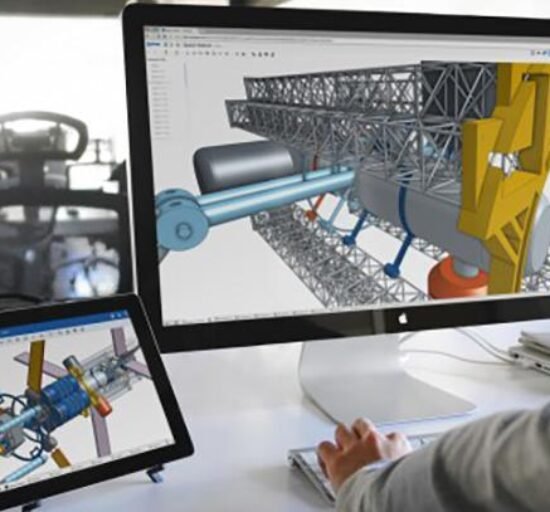 In the course, you will learn how to create two-dimensional (2D), three-dimensional (3D), and manual drawings for residential, commercial, and industrial systems. With the aid of computer-aided design (CAD) software, you will also master the art of converting them into digital format. You will be able to place yourself at the end of the course to a project portfolio consisting of sketches and designs of structures, artifacts and numerous other related engineering and architectural drawings.
ENQUIRE NOW
For more details on the availability of our Training Program
What will you achieve?
Upon successful completion of this course, you will be skilled to:
Evaluate mechanical/civil designs and choose the appropriate manufacturing process and materials.
Create 2D and 3D computer drawings and the design and prototyping models.
Assess computer-aided design models and assemblies based on critical thinking and the ability to solve problems.
Develop a solution through group work.
Communicate and bring forth suggestions and approaches to problem creation.
Who is the course for?
IT professionals who are interested to build their career in Computer Aided Designs.
Fresh University Graduates.
High school students.
Pre-requisites:
Basic knowledge of computer is required.
Computer Aided Design Training course Details
| | |
| --- | --- |
| Duration | 25 hours |
| Timing | Flexible slots are available |
| Language | English |
| Location | Face to Face at PINNACLE premises in Dubai /LIVE Online |
| Certificates | PINNACLE Professional Certificate of Completion , KHDA Certificate |
Computer Aided DesignTraining Certification
PINNACLE Innovation and Education is approved by the Knowledge & Human Development Authority (KHDA), Dubai. All of our courses and trainings have undergone the necessary certification process and are officially acknowledged and approved by the authority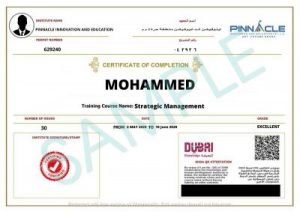 In-House and Live-Online Training Options
If you are interested in taking this training program for you and your colleagues in your organization, at your premises or at a venue of your choice or online, you can enquire now and we shall offer you customized and effective IN-HOUSE or LIVE
ONLINE training solutions to meet your training needs
Why choose PINNACLE for your Computer Aided Design training?
Our expert trainers employ the most effective and up-to-date training techniques.
We employ research-based training programs with practical Training Methodology and easy-to-understand approach that guarantees the delivery of extensive knowledge implementation over a short period of time.
After an initial analytical training consultation, we provide personalized training plans to clients for achieving their learning objectives.
We offer flexible face to face, online and blended mode of trainings
All our course materials are comprehensive and comprise of fundamental and systematic knowledge, practical studies and real-life applications.
Our conducive learning environment and utmost customer satisfaction approach makes every training program a memorable, enjoyable and rewarding learning experience for our clients.