Web Development Training Course in Dubai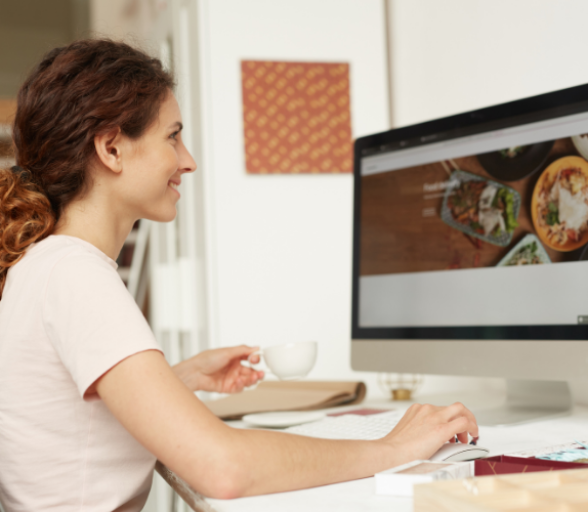 Web designing is creating a website which is not only attractive to look at but also filled with relevant information or content. The most significant features of a website includes content, appearance, layout, and user-friendly interfaces. This course will start from absolute beginning by making you understand the thatstructure layout and optimization of interface. We will be covering all essential topics both in theory and in practice and by the end of the course, we will have at least one or multiple projects that were built by us. So what are you waiting for? Let us begin making websites today!
ENQUIRE NOW
For more details on the availability of our Training Program
Objectives of our Web development
Understand the structure of the website and the role of HTML, CSS & JavaScript
Build Website from Scratch
Get familiar with several tips and tricks to build a website quickly
Learn To Detect, Trace And Solve Errors In A Code Or An Already Built Website
Learn About Domains, Servers, And Other Important Concepts Regarding Modules, Language And Trends
Web Development Advantages
You can work independently(be your own boss) or with a team
You can work from anywhere
It brings out or improves your creativity(build your own idea from
nothing)
It's interesting and fun
It helps you become a better problem-solver
It is a job for the future
Who Is This Course For?
Entrepreneurs who wish to have their own website
Anyone Who wants to make a website on their own
Prerequisite
Basic knowledge of computer
Web Development Training Schedules
| | |
| --- | --- |
| Age | Above 18 years |
| Duration |  30 hours |
| Timing | Flexible slots are available |
| Days | Weekdays / Weekends |
| Medium of instruction | English |
| Registration Requirements | A valid Passport copy / national ID card  |
| Teachers/Students Ratio | 1:5 |
Web Development

Training Certification
PINNACLE Innovation and Education is approved by the Knowledge & Human Development Authority (KHDA), Dubai. All of our courses and trainings have undergone the necessary certification process and are officially acknowledged and approved by the authority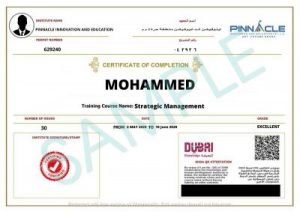 In-House and Live-Online Web Development
  

Training Options

If you are interested in taking this training program for you and your colleagues in your organization, at your premises or at a venue of your choice or online, you can enquire now and we shall offer you customized and effective IN-HOUSE or LIVE
ONLINE training solutions to meet your training needs
Why choose PINNACLE for your Web Development Training?
Our expert trainers employ the most effective and up-to-date training techniques.
We employ research-based training programs with practical Training Methodology and easy-to-understand approach that guarantees the delivery of extensive knowledge implementation over a short period of time.
After an initial analytical training consultation, we provide personalized training plans to clients for achieving their learning objectives.
We offer flexible face to face, online and blended mode of trainings All our course materials are comprehensive and comprise of fundamental and systematic knowledge, practical studies and real-life applications.
Our conducive learning environment and utmost customer satisfaction approach makes every training program a memorable, enjoyable and rewarding learning experience for our clients.
PINNACLE Education & Innovation, Dubai, is one of the expert training establishments conveying one of the best INTERACTIVE web design course. Our classes in Dubai will assist you with working on your programming and analytical abilities.
We have industry-driving experts who proposition custom fitted courses to applicants. At PINNACLE Education & Innovation, we give interactive sessions to help our candidates upgrade their skills and motivations in designing websites.
One of our main objectives is that anyone taking this course should graduate with a solid understanding of how websites are formed and can be further enhanced. They should have the skill to manage additional modifications in the website and should be aware of all sources for plugins and other useful tools.
If you want an interactive, effective and practical experience with web designing, you're at the right place here in PINNACLE.