PYTHON COURSE FOR KIDS IN DUBAI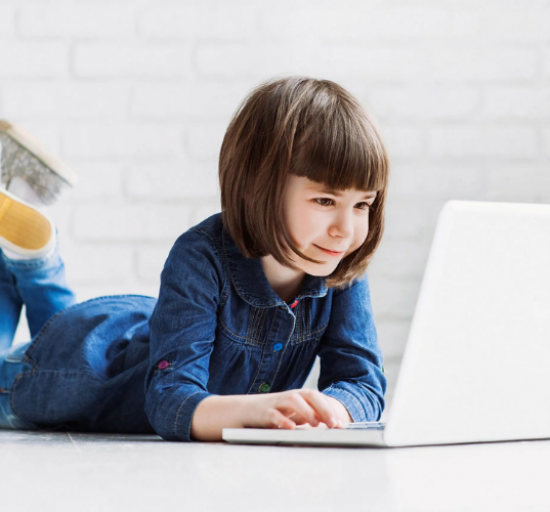 Python is a high-level programming language that has simplified theunderstanding of coding concepts. It is among the top 10 programming
languages. Learning the basics of coding becomes easier with Python for kids as well as for beginners, since most Python
commands are simple English words. So
kids do not have to juggle with any binary
codes to learn how to code in Python.
There are several code writing tools for
Python that come with an easy-tounderstand interface. These tools
encourage the kids to try their hands at
coding, thereby, catering to the need of
learning Python for kids.
ENQUIRE NOW
For more details on the availability of our Training Program
Why Should Kids Learn Python
Since Python is known for easy readability, Python programming for kids can instill a passion for coding among them without overwhelming them. In the era of digitalization, nothing can surpass the importance of coding. So among the other programming languages like Java, C#,
etc, Python for kids is a convenient option for learning the concepts of coding.
1 .Logical conditions and Booleans
2 .If statements
3 .For loops
4 .Range
5 .Functions
6 .Write Functions
7 .Final Project
8. Logical conditions and Booleans
9. If statements
10 .For loops
11 .Range
12 .Functions
13 .Write Functions
14 .Final Project
Learning Outcomes
With a world that is constantly moving forward to become more and moretech-savvy, it is wise to consider a job in the field of computer science. Successis imminent for those who decide to work as computer programmers. Not onlyare recent graduates of secondary school wise to consider and prepare themselves for a career in software engineering, but parents should work hardto equip their children with basic coding abilities so that they can becomeeligible for the best jobs in the future. Let's take a look at the top ten reasons all children should learn a computer coding language such as Python


Python is easy to learn, best way to start programming
Python is popular in Job Market
Learning Python Improves a Child's Academic Performance
Learning Python Makes Mathematics More Fun
Valuable Computing Skills are Improved
Who is This Course For?
This course is designed for kids aged 8 – 15 
Pre-requisite
Basic Computer Skills
Python Course Duration
24 hours of interactive session
Course Certification
Learning Python Makes Mathematics More Fun Valuable Computing Skills are Improved
Python Training course Schedules
| | |
| --- | --- |
| Age | 6 and Above |
| Duration | 16 hours |
| Timing | In-site Flexible slots are available |
| Days | Weekdays / Weekends |
| Medium of instruction | English |
| Registration Requirements | A valid Passport copy / national ID card of the student |
| Teachers/Students Ratio | 1:5 |
Why Are We Unique? 
INTELLIGENT LEARNING:
We define a syllabus according to the latest trends and we train the students accordingly. The idea is for students to utilize their time only on relevant technologies.
SUPERIOR INSTRUCTION:
We adhere to the most rigorous instructor standards by professionals with designer and developer experience. Prior to receiving class assignments, our experienced and proficient trainers will assess your strengths and weaknesses and focus on areas where you need help. PINNACLE R&D team keeps track of recent changes of technical trends in website development and revises the course material and instruction method to keep them up to date. PINNACLE aims to help the students to become a professional web developer.
Why Choose PINNACLE?
Blend of in-person and online sessions
Customized Schedule as per the convenience of student and faculty
Exclusive attention and assistance from professionally qualified trainers
Useful tips on time management
Numerous full-length & sectional tests designed to enhance your
accuracy
Comprehensive Study material
Customized in-depth mock test analysis
Access to Online Student Portal with practice materials
Detailed study plan customized to your target score and exam date
Intensive course with regular testing