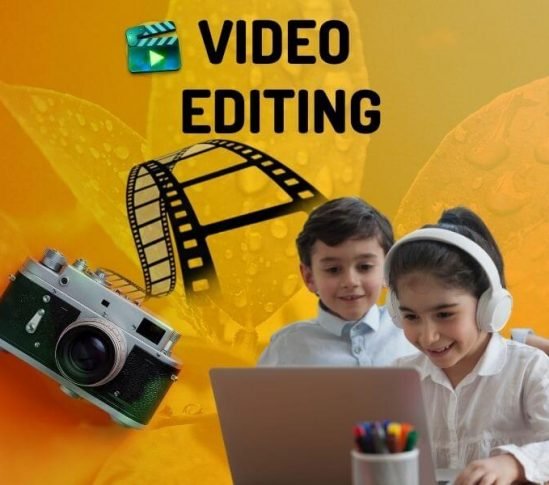 Did you know that video editing is one of the most in-demand hard skills to learn at present?
Video editing is vital because it helps us to combine images and sounds. Additionally, we experience emotions linked to the video we are watching. It's fair to assume that video editing is one of the most critical skills in today's technology-oriented world. Professional video editing has the power to transform raw footage into a visual masterpiece. As a result, the ability to edit a video the right way is just as important as camera equipment & cinematography.
In this modern era, people watch videos on their laptops, tablets, and mobile phones as well as on television and computers. Moreover, your video must get your message across.
Are you looking for a platform to help your child build a new skill?
PINNACLE offers an intensive course on video editing for children and youth aged 6 to 18 years old across the UAE. Students who join the course will only require basic computer knowledge. Firstly, this course will show students how to use industry-standard video production software programs. This will consist of
Adobe Premiere Pro
and Adobe After Effects.
Secondly, the tools, features and functions of each software program will be taught by the professional trainers. Children who wish to learn a new skill and engage their creativity are welcome to join this fun-filled course.
Modules of this Video Editing Course
.
Module 1- Touring Adobe Premiere Pro :
Nonlinear editing in Adobe Premiere Pro
Expanding the workflow
Touring the Adobe Premiere interface
Module 2- Setting up the Project:
Setting up a project
Setting up a Sequence
 Module 3- Importing the media:
Importing assets
Working with media browser
Importing images
Module 4-Organizing Media :
The Project Panel
Working with the bins
Organizing media with content analysis
Monitoring Footage
Module 5 – Essentials of Video Editing :
Using the source monitor
Navigating the Timeline
Essential editing commands
Module 6 – Working with clips and Markers :
Program Monitor Controls
Controlling Resolution
Finding gap in the timeline
Moving clips
Extracting and deleting segments
Module 6 – Adding the Transitions :
What are transitions
Endpoints and handles
Adding video transitions
Module 7 – Advance editing techniques :
Four-point editing
Replacing clips and footages
Nesting Sequence
Regular trimming
Trimming in the Program monitor panel
Module 8 – Putting clips in Motion
Adjusting the Motion Effect
Changing clip position, size and rotation
Using other motion related Effect
Module 9 – Editing and mixing Audio :
Setting up the interface to work with audio
Examining the audio characteristics
Adjusting the audio volume
Adjusting the audio grains
Normalize the audio
Creating a split edit
Module 10 – Sweetening Sound :
Sweetening sound with audio effect
Applying effect in the audio mixer
Clean up the noise
Module 11 – Color correction and grading :
Color Orientation workflow
An overview of color orientation flow
Fixing exposure problem
Module 12 – Exploring the compositing Techniques :
What is Alpha Channel
Using compositing in your projects
Working with the opacity Effects
Module 13 – Creating Titles :
An overview of title windows
Creating Titles
Stylizing text
Module 14 – Managing your project :
The file Menu
Project Manager
Final Project management steps
Module 15 – Exporting frames, clips and sequence :
Overview of Export sequence
Exporting single frame
Exporting a master copy
Working with Media Encoder
Video Editing Course Methodology
All our Training Programs include the most practical and effective teaching and learning techniques. Our research-based training design, development, planning and execution has given us true experience that only a combination of these methods work well to guarantee utmost learning outcomes for our students.
Basic computer knowledge is preferred
Passionate in designing and editing creative videos
Who Should Attend Video Editing Course?
Children who wish to build their design and video editing skills.
Kids who wish to enhance their digital creativity.
Kids interested in creating artistic stunning videos.
Video Editing Course Details
.
| | |
| --- | --- |
| Course Code | PINCS009 |
| Duration | 16 hours |
| Language | English |
| Location | Face to Face at PINNACLE premises in Dubai /LIVE Online |
| Certification | PINNACLE Professional Certificate of Completion , KHDA Certificate |
What Will You Gain
Proficient knowledge on green and blue screen keying
Learn how to convert raw video into appealing and worthwhile content
Create high-quality videos using Adobe Premiere Pro
Understand the key concepts of video editing and audio design
Learn most powerful and elementary tools for
video production and editing
Video Editing Course Certifications
PINNACLE Innovation and Education is approved by the Knowledge & Human Development Authority (KHDA), Dubai. All of our courses and trainings have undergone the necessary certification process and are officially acknowledged and approved by the authority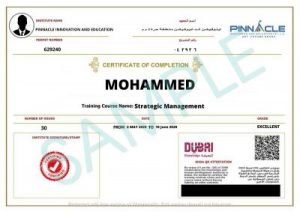 Why choose PINNACLE for Video Editing Course?
Upon successful completion of the video editing course, you will have:
Our expert trainers employ the most-effective and interactive training techniques for maximum student achievement.

We employ research-based, fun-filled training programs that guarantee 21st century skill development and prepare the children for the future.
Our programs enhance your child's confidence, communication, creativity,innovation, entrepreneurship, problem solving and critical thinking skills.
Thorough understanding of Adobe Premiere Pro and Adobe After Effects
In-depth knowledge of wide variety of concepts of video editing
Ability to produce professionally edited videos using industry-level software
Impressive presence in the world as you can build your personal brand 
Much wider audience by creating content that people enjoy to watch
Improved story telling abilities that are so much more powerful than a text or a video blog 
We offer flexible face to face, online and blended mode of trainings.
All our course materials are comprehensive and comprise of fundamental and systematic knowledge, practical studies and real-life applications.
Our conducive learning environment and utmost customer satisfaction approach makes every training program a memorable, enjoyable and rewarding learning experience for our students.
Achievements