Graphic Design Course for Kids
This course will get a thorough overview of Illustrator CC's interface, tools, and features. You will learn to set up a document using various types of artboards. You will also learn how to work with lines, shapes, and curves; draw with the pen tool; edit paths with the direct selection tool and the shape builder tool; select and modify multiple objects; create text; use Live Trace to convert text or an image into vector paths; use the shape builder tool to create vector shapes and type; use filters, such as Liquify, Blur, Sharpen, Drop Shadow and Distort; work in Colour Mode and Grayscale Mode.
For more details on the availability of our Training Program
This course will teach you how to create unique, beautiful, professional graphic designs inside Canva, one of the world's leading free graphic design applications. Have you tried producing graphic designs that don't look professional? Have you ever wanted to learn how to create professional-looking graphics? If so, then this is the course for you! This course will teach you how to use Canva to produce unique graphics.
Course Objectives
By the end of this program students will be able to:
Understanding Adobe Illustrator
Selecting and Aligning objects
Using Shapes to Create Artwork for a Postcard
Transforming Objects
Creating an Illustration with the Drawing Tools
Using Colour and Patterns to Enhance Signage
Adding Type to a Poster
Organizing Your Artwork with Layers
Blending Colours and Shapes
Creating Logos with Brushes
Exploring creativity with effects and graphic styles
Learn how to use Canva's interface
Create a design from scratch using Canva's drag-and-drop interface
Learn how to make changes to a design and save them
Create your first design
Learn how to use the Canva Design Library to quickly find and download free images, fonts, and graphics
Learn how to use Canva's Image Editor to make edits to images
Learn how to use Canva's Text Editor to add text to images
Learn how to use Canva's Layout
Course Outline
Adobe Illustrator:
Graphic Design Training course Schedules
| | |
| --- | --- |
| Age | 7 and Above |
| Duration | 16 hours |
| Timing |  Flexible slots are available |
| Days | Weekdays / Weekends |
| Medium of instruction | English |
| Teachers/Students Ratio | 1:5 |
Pre-requisite
Basic understanding of using computer and laptop
Graphic Design kids Training Certification
PINNACLE Innovation and Education is approved by the Knowledge & Human Development Authority (KHDA), Dubai. All of our courses and trainings have undergone the necessary certification process and are officially acknowledged and approved by the authority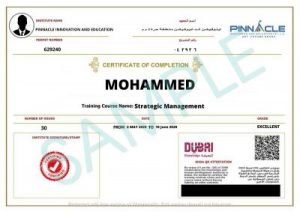 In-House and Live-Online Training Options
If you are interested in taking this training program for you and your colleagues in your organization, at your premises or at a venue of your choice or online, you can enquire now and we shall offer you customized and effective IN-HOUSE or LIVE
ONLINE training solutions to meet your training needs
Why choose PINNACLE for your graphic design training for kids?
Our expert trainers employ the most effective and up-to-date training techniques.
We employ research-based training programs with practical Training Methodology and easy-to-understand approach that guarantees the delivery of extensive knowledge implementation over a short period of time.
After an initial analytical training consultation, we provide personalized training plans to clients for achieving their learning objectives.
We offer flexible face to face, online and blended mode of trainings 
All our course materials are comprehensive and comprise of fundamental and systematic knowledge, practical studies and real-life applications.
Our conducive learning environment and utmost customer satisfaction approach makes every training program a memorable, enjoyable and rewarding learning experience for our clients.
Achievements