Graphic Design Course for Kids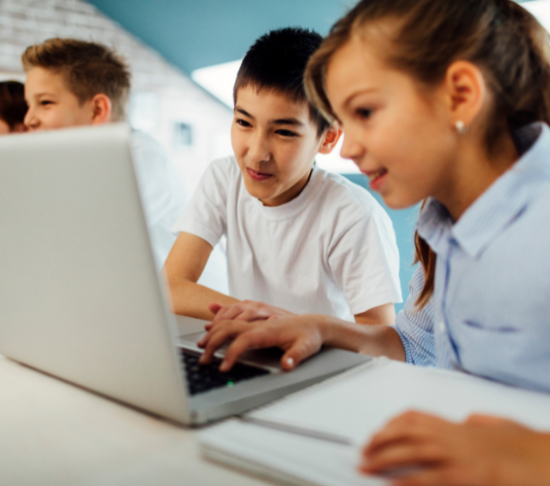 This course will get a thorough overview of Illustrator CC's interface, tools, and features. You will learn to set up a document using various types of artboards. You will also learn how to work with lines, shapes, and curves; draw with the pen tool; edit paths with the direct selection tool and the shape builder tool; select and modify multiple objects; create text; use Live Trace to convert text or an image into vector paths; use the shape builder tool to create vector shapes and type; use filters, such as Liquify, Blur, Sharpen, Drop Shadow and Distort; work in Colour Mode and Grayscale Mode.
This course will teach you how to create unique, beautiful, professional graphic designs inside Canva, one of the world's leading free graphic design applications. Have you tried producing graphic designs that don't look professional? Have you ever wanted to learn how to create professional-looking graphics? If so, then this is the course for you! This course will teach you how to use Canva to produce unique graphics.
ENQUIRE NOW
For more details on the availability of our Training Program
Course Objectives
By the end of this program students will be able to:
Understanding Adobe Illustrator
Selecting and Aligning objects
Using Shapes to Create Artwork for a Postcard
Transforming Objects
Creating an Illustration with the Drawing Tools
Using Colour and Patterns to Enhance Signage
Adding Type to a Poster
Organizing Your Artwork with Layers
Blending Colours and Shapes
Creating Logos with Brushes
Exploring creativity with effects and graphic styles
Learn how to use Canva's interface
Create a design from scratch using Canva's drag-and-drop interface
Learn how to make changes to a design and save them
Create your first design
Learn how to use the Canva Design Library to quickly find and download free images, fonts, and graphics
Learn how to use Canva's Image Editor to make edits to images
Learn how to use Canva's Text Editor to add text to images
Learn how to use Canva's Layout
Course Outline
Adobe Illustrator:
Section 1 – Introduction
Interface Introduction to Adobe Illustrator
Panels & Workspaces in Adobe Illustrator
Artboards in Adobe Illustrator
Vector basics / Selection & Direct selection tool
Fill & Stroke effects in Adobe Illustrator
Using Colour / Swatches / Pantone's / Gradients & more
Course Duration
Duration: 16 hrs in total of expert instruction
Pre-requisite
Basic understanding of using computer and laptop
Graphic Design Training course Schedules
| | |
| --- | --- |
| Age | 7 and Above |
| Duration | 16 hours |
| Timing | Flexible slots are available |
| Days | Weekdays / Weekends |
| Medium of instruction | English |
| Registration Requirements | A valid Passport copy / national ID |
| Teachers/Students Ratio | 1:5 |
WHY CHOOSE PINNACLE
Learn through Live Online/Onsite/ Blended sessions
Get coaching & advice from industry professionals
Work on real-world projects and experience on the job training
Tailor made training module as per the needs of the customer
Flexible training schedules.
Ample examples, case studies and variety of sample designs for practice.