Adobe Flash Training Course in Dubai
PINNACLE Education offers Face to Face & Online Sessions in Dubai (UAE)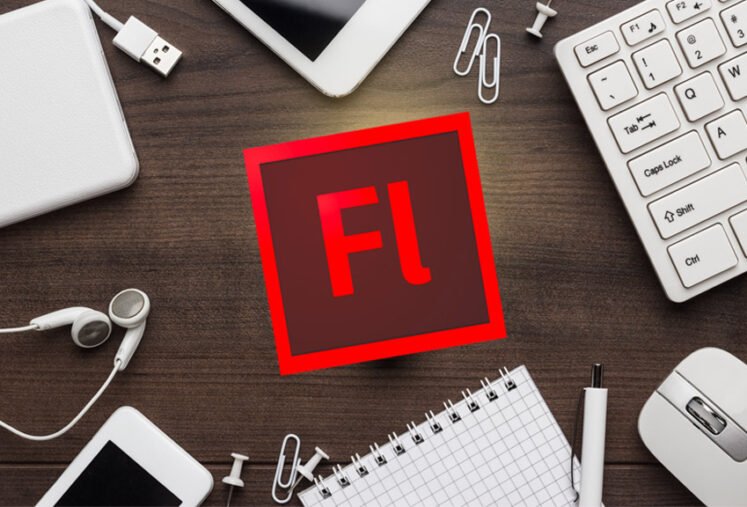 Firstly, Flash is a multimedia software platform that allows you to create animations and other interactive media. Secondly, Adobe Flash allows you to view multimedia content consistently across a variety of browsers, desktops, smartphones, tablets, and other devices. For interested candidates, PINNACLE is providing the best Adobe Flash training across the UAE.
Our experts will prepare you to be highly skilled in this course so that you can land your dream job. We teach students how to use animation techniques to create flash projects. We provide training for beginners, intermediate level applicants, and advanced level students according to the design. Moreover, you can use this expertise to create high-quality videos with bidirectional video and audio streaming. Additionally, we promise that our Adobe Flash classes will be project-based, and you will be faced with obstacles just as you would if you were working on a real project.
For more details on the availability of our Training Program
We guide you through the entire process of learning Flash, from project development to layer appending, color changes, and graphics import, among other things. However, understanding and mastering the skills of flash can take several years for some. Our expert-designed training guide, on the other hand, can help you get on the right track.
Digital Presentation Designers
SEO and SEM Professionals
Motion Graphic Artists
E-learning Professional
Art Directors etc
Graphic Designers
Animators
Branding Gurus
Advertising Professionals
Housewives want to work from home
Freelancers
Mobile App Designers and Developers
Introduction to Adobe Flash
Understand Elements Workspace
Working with Tools
Working with Gradients
Masking
Preparing and Building Flash projects
Learning ActionScript
Controlling the Edges of Objects
Drawing tools in Flash
Creating and Influencing Flash objects
Understanding Flash Scenes
Creating Movie Clips
Time anatomy
Motion, Classic, Shape Tween
Buttons
Swapping Library Symbols
Working with vector and bitmap graphics
Utilizing Flash File Info
Guide Layers
Movie clips
Embedding Fonts
Using The Flash Deco Tool
Beginning to advanced animation techniques
Working with layers
Working with Flash movies
Exporting and Publishing
Library panel
Website Banners and Design
Working With Multiple Spans
Alignment And Distribution
Adobe Flash Training Course Details
| | |
| --- | --- |
| Course Code | PINMT-001 |
| Duration | 25 hours |
| Timing | Flexible slots are available |
| Language | English |
| Location | Face to Face at PINNACLE premises in Dubai /LIVE Online |
| Certificates | PINNACLE Professional Certificate of Completion , KHDA Certificate |
Adobe Flash Training Certification
PINNACLE Innovation and Education is approved by the Knowledge & Human Development Authority (KHDA), Dubai. All of our courses and trainings have undergone the necessary certification process and are officially acknowledged and approved by the authority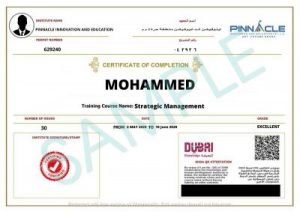 In-House and Live-Online Adobe Flash
 

Training Options

If you are interested in taking this training program for you and your colleagues in your organization, at your premises or at a venue of your choice or online, you can enquire now and we shall offer you customized and effective IN-HOUSE or LIVE
ONLINE training solutions to meet your training needs
Why choose PINNACLE for your Adobe Flash Training?
Our expert trainers employ the most effective and up-to-date training techniques.
We employ research-based training programs with practical Training Methodology and easy-to-understand approach that guarantees the delivery of extensive knowledge implementation over a short period of time.
After an initial analytical training consultation, we provide personalized training plans to clients for achieving their learning objectives.

After completing this course, you will be able to –

Build impartial presentations and animated scenes fully
Create videos for the web with the use of Flash encoder and produce working playback controls
Import artwork from Illustrator and Photoshop into a project
Work with audio, video, text and images within Flash
Publish flash projects into an assortment of formats

We offer flexible face to face, online and blended mode of trainings All our course materials are comprehensive and comprise of fundamental and systematic knowledge, practical studies and real-life applications.
Our conducive learning environment and utmost customer satisfaction approach makes every training program a memorable, enjoyable and rewarding learning experience for our clients.