Microsoft Power BI Training Course in Dubai
Join Us To Master Microsoft Power BI To Create Rich Personalized Dashboards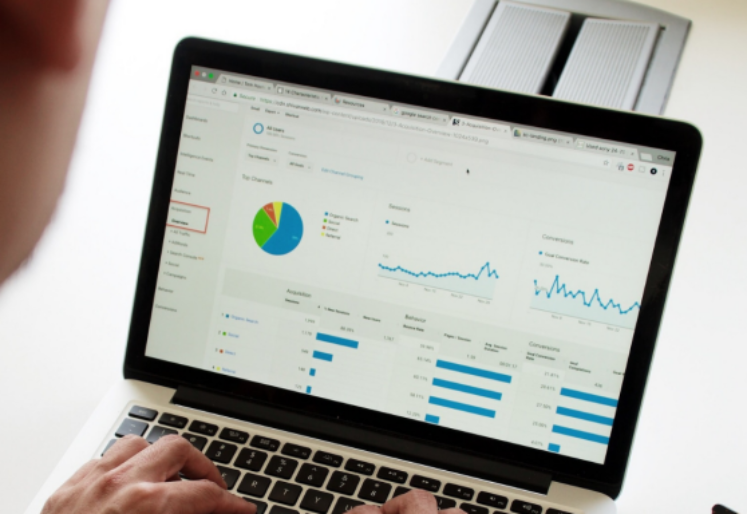 Microsoft Power BI Course Overview
Microsoft's Power BI
is a dynamic data visualization software application that focuses on business intelligence. Microsoft power BI course delivers an instructor-led breakdown of Microsoft Power BI which is a component of Microsoft's Power Platform. Students will be taught how to design reports that will work with a variety of data sources. Power BI lends something to everyone from beginners who wish to leverage existing data sources to build engaging dashboards right up to knowledgeable users who may query data sources and construct data models to fuel business reports. Data analysis is being carried out across every industry and this gives affirmed experts the edge and adaptability to work in any field. We will take users through a selection of well-crafted lessons to help them build new reporting capabilities for their business. A collection of business analytics tools called Power BI is used to analyze data and disseminate insights. Rich dashboards are accessible on all devices, allowing you to monitor your business and receive replies promptly.
Explore Microsoft Power BI training program as it is one of the well known software from Microsoft for the industry professionals who need to acquire an extensive comprehension of information and abilities to interpret business data with Power BI to make custom representation in dashboards and reports. This is great for Business Intelligence experts who needs to expand knowledge of their information resources by utilizing Microsoft Power BI. PINNACLE is your best choice if you want to be a certified Power BI data analyst.
"Welcome to the different level of Microsoft Power BI"
From: 26 th September 2022
To: 30 th September 2022
Duration: 5 day(s)
Course Time : 9:00 AM to 2:00 PM
Training Fee : 2099+vat

Location: Dubai
Benefits of Microsoft Power BI course
By the time you complete this course, you'll be a highly proficient Power BI use

r. 

You'll be fully prepared to collect, examine, and present data for any purpose, whether you're working with scientific data or you want to make forecasts about buying trends to increase profit.

You will be using your skills as a data scientist to extract knowledge from data so you can analyze and visualize complex questions with ease.

Data Analytic experts would assist ventures with accomplishing further developed efficiency, smooth out processes, track down new open doors, diminished squander, and some more.
Experts who accomplish accreditation in data analysis will be given better job roles to succeed in their career
Familiarize with Power BI (Business Intelligence) Desktop features.
Get to know the features of Power BI in real time tasks.
Acquire the work process of Power BI, getting information, displaying information, making and sharing information representations.

Get better pay scale with your Power BI certification

Recognize the demand for Business Intelligence and data visualization.
Flourish in your career with industry-perceived Data Analytic accreditation
Learning Outcomes
Students who partake in Microsoft Power BI certification in Dubai will find out about:
Portraying key highlights of self-service BI
Depicting Power BI and its different features
Co-relating numerous information sources to streamline information models
Power BI Data visualization
Understanding the Power BI engineer API
Utilizing the Power BI Mobile application
Consolidating and forming information from various sources
Making reports and overseeing arrangements on Power BI
 Power BI Training Outline
What Will You Gain?
At the time you complete our Microsoft power BI training, you'll be a highly proficient Power BI user
You'll be fully prepared to collect, examine, and present data for any purpose, whether you're working with scientific data or you want to make forecasts about buying trends to increase profit.
You will be using your skills as a data scientist to extract knowledge from data so you can analyze and visualize complex questions with ease
Power BI Training course Details
| | |
| --- | --- |
| Course Code | PINCT003  |
| Duration | 24 hours |
| Timing | Flexible slots are available |
| Language | English |
| Location | Face to Face at PINNACLE premises in Dubai /LIVE Online |
| Certificates | PINNACLE Professional Certificate of Completion , KHDA Certificate |
Target Audience
The course is intended for business analysts or data scientists looking to learn Microsoft Power BI. The course gives an overview of Power BI and talks about how to get the most of your data. It is intended for anyone who want to learn more about Microsoft Power BI and get started with it.
Data analysts
Business Intelligence experts
Experts who use Power BI
Anyone who needs to grasp Microsoft Power BI
Employees who manage data for decision making
IT Managers
Data Scientists
Microsoft Power BI Course Duration
Microsoft Power BI  will last 24 hours. Course timings are flexible based on the Clients' Learning Needs.
Prerequisite
Delegates should have some exposure to a Windows operating system and Microsoft Office
Learn how to use the most sophisticated Power BI features.
Learn through Live Microsoft Power BI  Online/Onsite/Blended sessions
Get Microsoft Power BI  coaching & Advice from Professionals
Work on real-world projects and experience on-the Microsoft Power BI Job training.
Distinguish business insights utilizing information analytic instruments such as Power BI and Excel
Tailor-made training module as per the needs of the customer
Flexible Microsoft Power BI  training schedules.
Ample examples, Microsoft Power BI  case studies and variety of sample database for practice.
Powe BI Training Certification
PINNACLE Innovation and Education is approved by the Knowledge & Human Development Authority (KHDA), Dubai. All of our courses and trainings have undergone the necessary certification process and are officially acknowledged and approved by the authority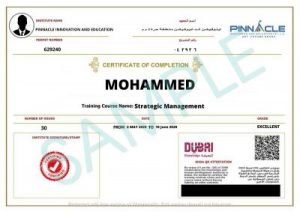 Why Choose PINNACLE for Microsoft Power BI Training ?
PINNACLE's expert trainers employ the most effective and up-to-date training techniques.
We employ research-based training programs with practical Training Methodology and easy-to-understand approach that guarantees the delivery of
extensive knowledge implementation over a short period of time.
After an initial analytical training consultation, PINNACLE provide personalized training plans to clients for achieving their learning objectives.
PINNACLE offer flexible face to face, online and blended mode of trainings
All our course materials are comprehensive and comprise of fundamental and systematic knowledge, practical studies and real-life applications.
PINNACLE's conducive learning environment and utmost customer satisfaction approach makes every training program a memorable, enjoyable and
rewarding learning experience for our clients.
The slogan of today's work strategy is "Work Smarter, Not Harder."
Our Microsoft Power BI course shall boost your employability and career prospects.