Quality Management Course In Dubai
PINNACLE Education offers Face to Face & Online Sessions in Dubai (UAE)
Today, quality management is a global practice. Firstly, companies from various industries have accepted quality management. Secondly, these businesses have succeeded in their aim for superior quality, goods, and service. Moreover, outstanding performance is synonymous with quality management practices and techniques.Customer satisfaction causes customer loyalty. As a result, quality management is necessary. It is important to place quality within the company to reach the highest levels of quality and customer satisfaction..
Total Quality Management is based on this theory (TQM). You will learn everything there is to know about TQM in this course. Its functions, benefits and how it can be applied to any organization will be taught.

For more details on the availability of our Training Program
Additionally, you will understand how to keep consumers satisfied with the company's goods and services. You'll learn about the main elements of quality management. More importantly, this course will give you the skills needed to lead teams. Your team will be ready to establish, support and implement organization-wide goals and strategic initiatives
Target Audience
Individuals, managers, supervisors
Individuals engaged in quality models, awards, ISO and TQM implementation as well as improving organizational performance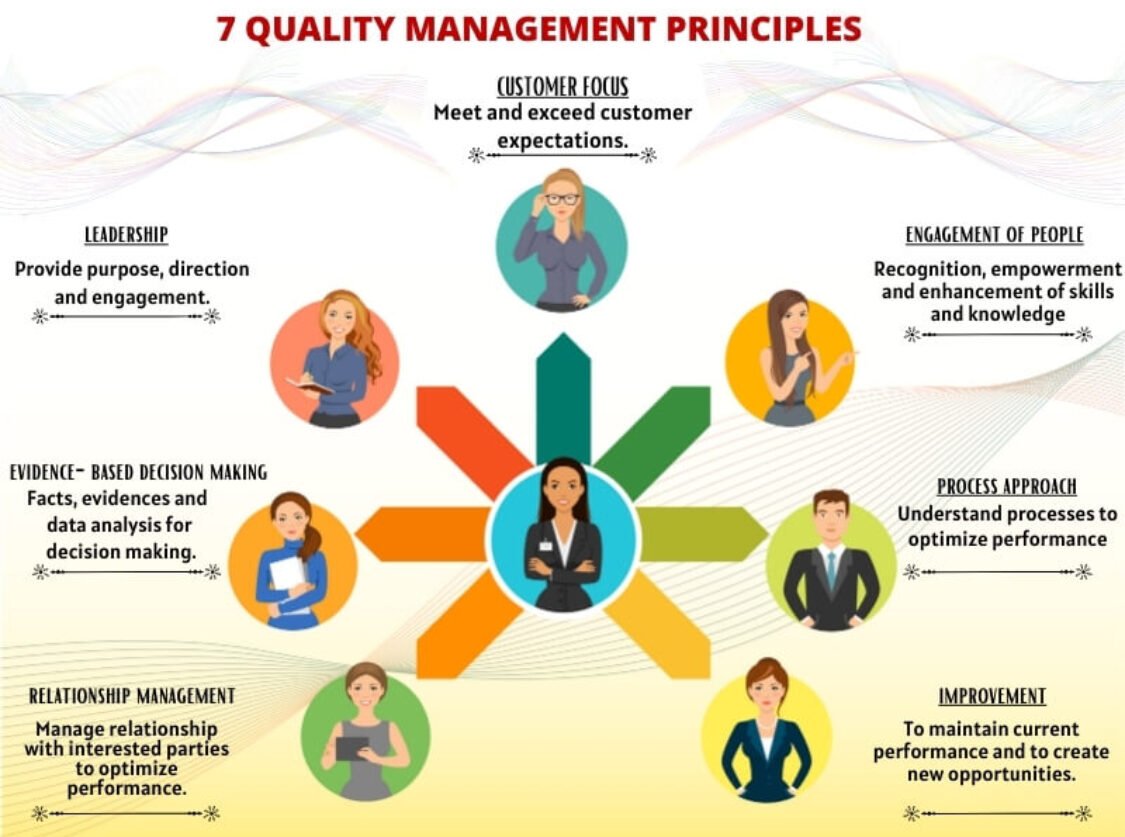 Why PINNACLE?
Upon completion of this course, participants will be able to:
Describe the significance of quality models
Recognize various quality concepts and frameworks used by quality gurus
Find the success elements of Total Quality Management (TQM) deployment
Use TQM improvement tools to boost customer satisfaction and strengthen processes within their organization
Explain different types of benchmarking tools and methods to enhance quality initiatives
Implement widely used improvement methodologies
Quality management Training course Details
| | |
| --- | --- |
| Duration | 25 hours |
| Timing | Flexible slots are available |
| Language | English |
| Location | Face to Face at PINNACLE premises in Dubai /LIVE Online |
| Certificates | PINNACLE Professional Certificate of Completion , KHDA Certificate |
Quality Management Training Certification
PINNACLE Innovation and Education is approved by the Knowledge & Human Development Authority (KHDA), Dubai. All of our courses and trainings have undergone the necessary certification process and are officially acknowledged and approved by the authority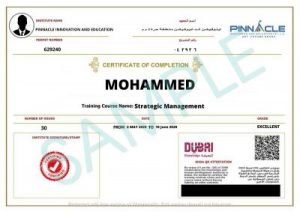 In-House and Live-Online Training Options
If you are interested in taking this training program for you and your colleagues in your organization, at your premises or at a venue of your choice or online, you can enquire now and we shall offer you customized and effective IN-HOUSE or LIVE
ONLINE training solutions to meet your training needs
Why choose PINNACLE for your Quality Management training?
Our expert trainers employ the most effective and up-to-date training techniques.
We employ research-based training programs with practical Training
Methodology and easy-to-understand approach that guarantees the delivery of extensive knowledge implementation over a short period of time.
After an initial analytical training consultation, we provide personalized training plans to clients for achieving their learning objectives.
We offer flexible face to face, online and blended mode of trainings
All our course materials are comprehensive and comprise of fundamental and systematic knowledge, practical studies and real-life applications.
Our conducive learning environment and utmost customer satisfaction approach makes every training program a memorable, enjoyable and rewarding learning experience for our clients.
Register Now For Quality Management Course