Creative Writing for Kids & Teens in Dubai
PINNACLE Education offers Face to Face & Online Sessions in Dubai (UAE)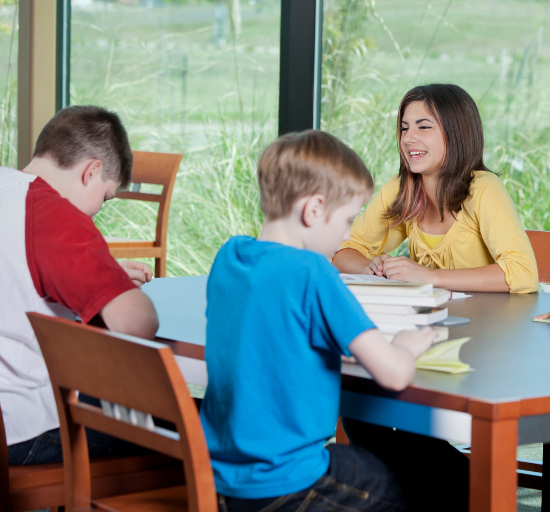 Watch your Child grow into an Author with PINNACLE's Creative Writing Course for Kids
Our Creative Writing Course for Kids takes them on a trip through various writing styles. Putting together a toolbox to handle any piece of literature, from a thrilling script to a notable newspaper story. Additionally, this course can be completed either in-class or virtually.This course aims to support students in putting their ideas on paper and exploring the fascinating world of creative writing. Students will be able to express themselves freely and experience the thrill of being an author. Regardless of their writing ability, each student will engage in creative thinking and expression.
ENQUIRE NOW
For more details on the availability of our Training Program
Every student grows into a creator of their own short tales, autobiographical writings, blogs and other works. In a fun and relaxed setting, the children will develop good writing abilities. As students immerse themselves in self-expression and creative imagery, their writing skills are improved. The students will start from a blank sheet of paper and over the duration of the course they will write, edit, proofread, illustrate and present their own work.
Benefits of Creative Writing skills for Kids
Children are encouraged to utilize their ideas and express themselves through creative writing lessons.
Creative writing improves communication by improving reading and language comprehension abilities.
Creative writing assists in the development of self-esteem and builds a sense of identity.
Creative writing teaches children about empathy and provides them with an emotional outlet.
Who should attend this Course?
Help your child unlock their imagination and encourage them to write constructively with our Creative Writing Course for Kids in Dubai. Whether it's writing blogs, journalistic writing, short tales, or inventing characters, this course is recommended for children between the ages of 9 and 16 who wish to become excellent and influential writers. Children interested in cultivating the below skills are welcome to join this course, which is offered in person or online.
Cultivate a writer's voice and perspective.
Stimulate out-of-the-box thinking.
Enhance artistic expression.
Express thoughts clearly.
Develop a critical appreciation for different writing styles.
Learning Objectives of Creative Writing Course
• Learn basic techniques to confidently communicate through writing
• Learn how books are created
• Learn writing techniques, exploring the senses, and story starters
• Learn how to hook the reader's attention
•Participants will learn how to create memorable characters and build story foundations
• Learn how to create story arcs
• Learn what a storyboard is
• Learn how to overcome writers' block
• Create story maps to help flesh out their characters' worlds
• Learn how to blend fact and fiction to create exciting and adventurous stories


How do we develop Creative Writing skills in your Child?
At PINNACLE Education, we present themes and concepts to get creative juices flowing among children, led by a professional trainer. Students are encouraged to share their ideas with each other. As a result, they obtain feedback from their peers and their trainer to subsequently work together and come up with fresh ideas and formats for their writing.
Each project will focus on a new skill such as developing a child's journalistic writing, story writing or short stories to reflect the child's opinions. Through videos and virtual experiences, children are tasked with creating attention-grabbing headlines, balancing fact and opinion as well as practicing direct and reported speech in their pieces.The finished product will be a collection of brilliant articles put together to create your child's own newspaper, novel, short story collection, or article which we can't wait to read!
Creative Writing Training Outline
 Creative Writing For Kids Training course Details
| | |
| --- | --- |
| Course Code | PINCS005 |
| Duration | 16 hours |
| Timing | Flexible slots are available |
| Language | English |
| Location | Face to Face at PINNACLE premises in Dubai /LIVE Online |
| Certificates | PINNACLE Professional Certificate of Completion , KHDA Certificate |
Creative Writing Training Certification
PINNACLE Innovation and Education is approved by the Knowledge & Human Development Authority (KHDA), Dubai. All of our courses and trainings have undergone the necessary certification process and are officially acknowledged and approved by the authority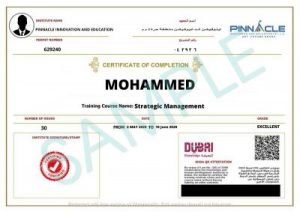 Why choose PINNACLE for your Child's Creative Writing skills training?
Creative Writing course at PINNACLE aims to support students in putting their ideas on paper and exploring the fascinating world of creative thinking. Students will be able to express themselves freely and experience the thrill of being an author.
We believe that a child's confidence in his or her capacity to write, along with the skills taught in PINNACLE's Creative Writing Course, prepares them for future academic, social, and personal success.
PINNACLE offers comprehensive sessions taught by experienced trainers. The goal of this course is to provide your child with a strong English language foundation so that they can put their knowledge and opinions into commendable compositions.
Achievements