Preparation Course for Certified Management Accountant (CMA) Certification in Dubai, Sharjah (UAE)
Pinnacle Education Offers Classroom & Online CMA Course in Dubai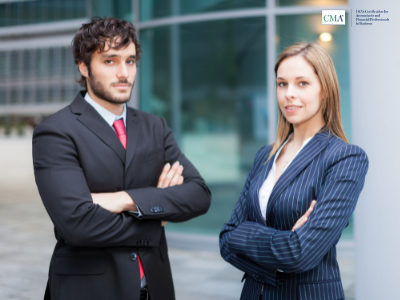 The IMA CMA certification is an internationally recognized credential and we, at Pinnacle, are offering an extensive CMA training course in Dubai. With qualified trainers and in-depth training in CMA Part 1 and CMA Part 2, Pinnacle is here to help you prepare for the IMA CMA exam that awaits you.
Institute of Certified Management Accountants (ICMA) is a division under Institute of Management Accountants (IMA) that provides CMA professional certification. When it comes to management accounting, earning your CMA is primary as this credential will take your career to greater heights. According to the IMA, certified individuals earn 33% more than their non-certified peers.
What is CMA Certification?
Certified Management Accountant or CMA is a professional certification in strategic management, financial accounting and financial management areas. What distinguishes the CMA from other accounting certifications is that it is an internationally recognized credential which specially emphasizes management accounting and corporate finance.
What does a CMA do?
Within an organization, CMAs are involved in:
❖ Analysing data from various sources to advise performance improvement
❖ Corporate finance, strategy teams and accounting
❖ Joining forces with other performance managers
❖ Suggesting developments with respect to the company's financial strength
❖ Producing their understanding of the company's financial state
❖ Playing a part in calculated business decisions

Why should you become a CMA?
The CMA is a globally accepted certification that unlocks abundant opportunities in financial management and accounting over numerous industries. With the time and money that you invest in the CMA exam, the CMA credential presents to you a six-figure salary and a major advantage over the competition in the market. Essentially, the job market of CMAs does not stop flourishing and you can become a coveted professional.
To earn the CMA Certificate, you must meet the following requirements
The IMA states that candidates must have a bachelor's degree from an accredited university or an approved professional certification to be eligible for the CMA certification. Additionally, candidates must have two years of full-time work experience in management accounting and/or financial management which can be completed before or within 7 years of passing the two-part examination.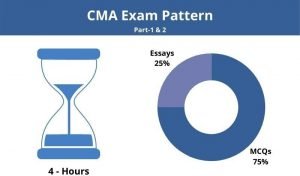 Both parts of the exam must be passed within three years' time to secure the credential.
Obtaining a CMA is a surefire way for you to enter a world of wide-ranging career openings. If you're interested in pursuing a management career, this is the right designation for you.
Why join Pinnacle for CMA Training?