DATA SCIENCE WITH PYTHON COURSE IN DUBAI
PINNACLE Education offers Face to Face & Online Sessions in Dubai (UAE)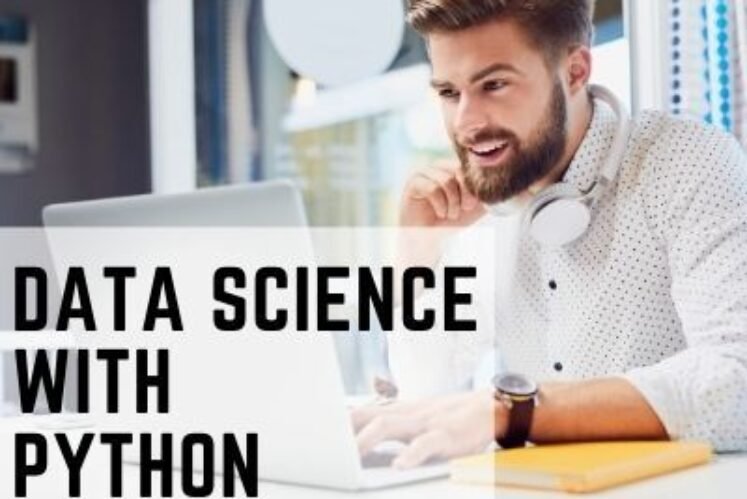 Data Science has been one of the highest-paying careers for the last few years. The rise of big
data and the application of analytics to power company growth has made data scientists, a
recognized class of professionals, one of the most in-demand occupations in organizations.
Begin your journey to become a Data Scientist through Python. Analyze data, generate stunning
visualizations, and use powerful machine learning algorithms to turn your data into actionable
statistics that can help businesses succeed.
This interactive and comprehensive course is an excellent place to start learning Python and its
applications in Data Science.
This course will teach you the fundamentals of data science, such as exploratory data science, statistics, regression classification modeling techniques, data visualization, and machine learning algorithms. By the end of this program, you will be industry ready thanks to experienced guidance and plenty of hands-on exercises.
Establish your mastery of data science and analytics techniques using Python by enrolling in this
Data Science
with Python training in Dubai. The participants will learn the essential concepts of Python programming and gain in-depth knowledge of data analytics, machine learning, data visualization, web scraping, and natural language processing.
Python
is a required skill for many
data science
positions, so jumpstart your career with this interactive, hands-on, Data Science with Python training.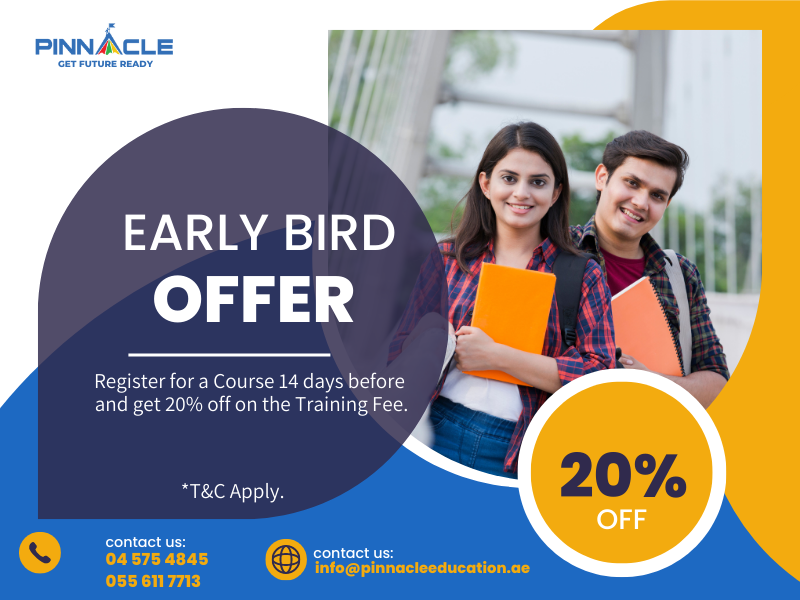 For more details on the availability of our Training Program
Who is This Course for
Students having basicknowledge of python or have done the basic python courses
Anyone Interested In Data Analytics
Prerequisite
You will receive a pre-course questionnaire , which should be completed and sent to us a week in advance . It will help us adjust the course to your needs.
Students having basic knowledge of python or have done the basic python courses

Data Analysts, Economists, Researchers, Engineers.
Professionals interested in the field of data science.
Software or Data Engineers interested in quantitative analysis with Python.
Individuals looking for a more robust, structured Python learning program.

Individuals who wish to use Python for effective analysis of large datasets.
Get hands-on Python skills and accelerate your data science career
Learn Python, analyze and visualize data with Pandas, Matplotlib and Scikit
Create robust predictive models with advanced statistics

Leverage inferential statistics for sound decision-making
Data Science With Python Training course Schedules
| | |
| --- | --- |
| Course Code | PINCT006 |
| Duration | 45 hours |
| Timing | Flexible slots are available |
| Language | English |
| Location | Face to Face at PINNACLE premises in Dubai /LIVE Online |
| Certificates | PINNACLE Professional Certificate of Completion , KHDA Certificate |
Data Science With Python Training Certification
PINNACLE Innovation and Education is approved by the Knowledge & Human Development Authority (KHDA), Dubai. All of our courses and trainings have undergone the necessary certification process and are officially acknowledged and approved by the authority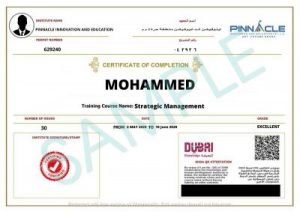 In-House and Live-Online Data Science With PythonTraining Options
If you are interested in taking this training program for you and your colleagues in your organization, at your premises or at a venue of your choice or online, you can enquire now and we shall offer you customized and effective IN-HOUSE or LIVE
ONLINE training solutions to meet your training needs
Why choose PINNACLE for your Data Science With PythonTraining?
Our expert trainers employ the most effective and up-to-date training techniques.
We employ research-based training programs with practical Training
Methodology and easy-to-understand approach that guarantees the delivery of extensive knowledge implementation over a short period of time.
After an initial analytical training consultation, we provide personalized training plans to clients for achieving their learning objectives.
We offer flexible face to face, online and blended mode of trainings
All our course materials are comprehensive and comprise of fundamental and systematic knowledge, practical studies and real-life applications.
Our conducive learning environment and utmost customer satisfaction approach makes every training program a memorable, enjoyable and rewarding learning experience for our clients.