OET Preparation Classes
 in Dubai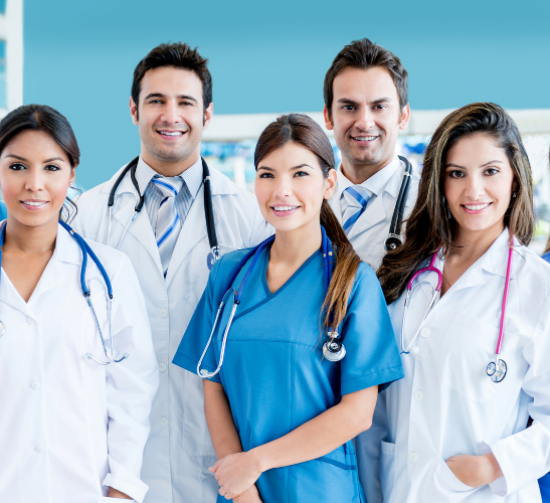 The Occupational English Test (OET) is another English-language exam intended exclusively for healthcare workers. Cambridge Box-hill Language Assessment administers the OET exam. The OET test was created with 12 healthcare vocations in consideration.
In September 2018, a new edition of the OET test, dubbed OET 2.0, was released. PINNACLE's well-trained instructors focus on the test objectives as they adequately prepare for OET 2.0. The OET listening and reading test formats will be the most affected by the change. A revised OET result will also provide a descriptive score in addition to grades.
ENQUIRE NOW
For more details on the availability of our Training Program
OET Course Outline
PINNACLE provides both in-person and online OET training Program.It would take 30 hours to finish the OET exam preparation course. Our course comprises 15 two-hour sessions that include lectures, practice tests, and mock exams.Using intonation, using proper grammar and vocabulary. According to medical experts,taking a range of mock tests will give you complete confidence in your results. We initially examined the student's English language levels. Students may be expected to undertake additional English language classes as a result. Our OET Exam Preparation Course experts provide enough practice sessions and advice to make taking the OET test simple. In addition, our professional OET educators in Dubai will teach students effective test-taking tactics. Both in-house and online OET Preparation in Dubai follow the same curriculum.
The OET test preparation is an intense program that concentrates on the abilities, language, and tactics needed to pass the exam. You'll learn a variety of medical languages, focusing on efficiently communicating with patients and family members. In addition, you'll concentrate on exam methods unique to your requirements and profession.
Objectives of our OET Training /Course in Dubai
Recognize the exam's structure and presentation.

Gain confidence in your ability to take the exam.
Learn how to communicate effectively in English through writing.
Recognize the listening activities.
Learn how to speak with confidence using these tips and tactics.

Expand and strengthen your English vocabulary.
Develop all of the language skills needed in a healthcare setting.
Exam patterns should be understood and practised through mock tests.
Age

There are no age criteria

for candidates wanting to appear for the OET exam.

Duration
30 hours
Timing
9:30 am to 11:30 am / 2:00 pm to 4:00pm / 5:00 pm to 7:00pm (Online / In-site Flexible slots are also available)

Medium of instruction
Weekdays / Weekends
Registration Requirements

A valid Passport copy / national ID card of the student

Teachers/Students Ratio
1:5
Who should take OET Training /Course in Dubai?
OET is used by a range of organizations, particularly hospitals, universities, and schools, to demonstrate a candidate's capacity to communicate successfully in a challenging healthcare context. Speech pathology, optometry, podiatry, dentistry, pharmacy, medicine, radiography, occupational therapy, dietetics, nursing, physiotherapy, and veterinary science are among the 12 specialities available through OET. In addition, many countries' healthcare organizations choose OET because it aids in selecting healthcare personnel with the appropriate degree of English fluency to provide a secure and high degree of self.
The OET Test has a specific format.
 The OET test is based on real-world job tasks and language skills. The OET exam is divided into four sub-sections that concentrate on various language abilities to measure each individual's knowledge accurately. The four sections are as follows:
1. Listening (about 50 minutes)
2. Reading (60 minutes)
3. Writing (45 minutes)
4. Speaking (about 20 minutes)
You'll need intensive training with tips and insights from OET specialists accessible at PINNACLE if you want to pass these four areas on your first try.
OET Training Pre-requisite
To work or study in the healthcare sector in the United Kingdom, the United States, Ireland, Australia, New Zealand, Ukraine, the United Arab Emirates, Singapore, or Namibia, healthcare workers must pass the OET test
What Are the Advantages of the OET Exam?
An OET certificate can assist you in the following areas: With an OET score, you can prove your English language knowledge and skills. Acquire the language skills required for a healthcare career, as the OET seems to be the only exam recognized by the industry.In a secure, controlled atmosphere, you will learn to speak with patients. Build confidence by taking the OET, which includes real-life healthcare scenarios. The OET can also prove English competence for immigration, studies, registration, and healthcare jobs. If you have worked as a health professional in your home country or another English-speaking country, or whether you're actively pursuing a health-related degree or diploma, taking the OET Training Course will benefit you greatly because it will be tailored to your profession. In addition, you will be able to apply your knowledge of medicine and vocabulary
Why did you choose to enrol in the OET Training Program in Dubai?
If you have worked as a health professional in your home country or another English-speaking country, or whether you're pursuing a health-related degree or diploma, there are numerous benefits to taking the OET because it is tailored to your profession and allows you to apply your knowledge of medicine and vocabulary. In addition, by preparing for the OET test in the UAE, you will be able to demonstrate that you have a sufficient command of the English language and learn the type of English you will require daily at work. The OET's 350 score corresponds to IELTS bands 7–8. The OET is valid for two years, and test-takers receive results in three weeks.
What can PINNACLE help you with?
Over the last few years, Our institution has qualified doctors, nurses, and other healthcare professionals. PINNACLE is one of the best OET Training Center in Duabi .Our OET Training faculty consists of highly qualified and experienced educators with expertise in teaching locally and globally. We provide the best-specialized training for conducting OET classes in Dubai. Doctors, nurses, and other healthcare workers take the OET test with flying colours. Many of the most significant aspects are as follows:
Our Best OET Coaching Center will assist you in improving your English skills so that you may do well on the OET test.
Our specialists at the OET Course in Dubai will assess your English language abilities and identify areas where you may improve. You will be evaluated on previous OET exam papers and verified testing techniques to achieve a high score. Our OET Course professionals will provide you with helpful insights and tips to assist you in getting a top score on your first attempt.
– More Exam Preparation Course Details  –
PINNACLE offers the best IELTS training in Dubai.our course is developed to give you a comprehensive practice in Listening, Reading,Writing and Speaking, ensuring you precisely how to utilize your time. Join now!!
The TOEFL test is an internationally accepted English language proficiency exam .Experienced teachers at PINNACLE equip learners with TOEFL Training -taking tactics, practice TOEFL tests, and the skills they need to succeed on the TOEFL exam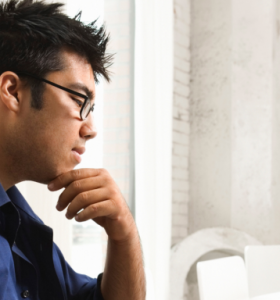 The PTE (Pearson Test of English) is a kind of easy English exam because of the availability of test dates and the speed with which results are delivered.PTE is one of the most commonly accepted English proficiency exams for students and immigrants. PTE Training in Dubai is a computer-based test for international study and is one of the main requirements for Australian immigration.
The PTE (Pearson Test of English) is a kind of easy English exam because of the availability of test dates and the speed with which results are delivered..