Python Programming Course in Dubai
Learn Python Online and Classroom from Proficient Tutors
Looking for the best Python classes near you in Dubai? Well, if you are planning to learn Python Programming in Dubai, Pinnacle Education offers you the best Python online & classroom training course in Dubai. Upon completion of the course, you will receive KHDA Certification in Python. Python Basics & Python Advanced courses registrations are open now.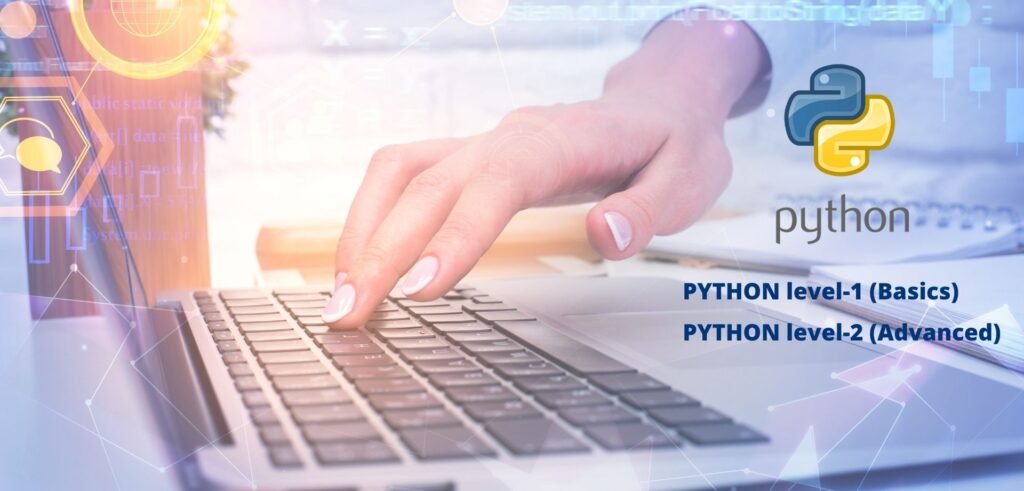 Course Overview
Python is a general-purpose, versatile, and widespread programming language. It is outstanding as a first language since it is concise and easy to read. It is a valuable language to any programmer as it can be used for various applications right from web development to software development and scientific applications. Even though ideal for data science and automation, the Python Programming language can be applied for building a wide range of applications for a variety of platforms.
According to TIOBE, Python is listed among the top programming languages. There are almost a million websites that use Python. Python has equal value among start-ups such as Finance Strategists, mid-size companies such as EP Wealth, blue-chip companies like Google, Netflix, Quora, and Spotify, and government organizations like NASA.
Python's design and libraries provide 10 times productivity in comparison to C, C++, or Java 
| | | | |
| --- | --- | --- | --- |
|   | C++ | Java | Python |
| Ease of Use | Verbose | Verbose | Simpler and dynamically typed |
| Scalability | Platform depended | Cross-platform | Cross-platform |
| Deployment | Android and web application | Big Data | Data Science and Machine learning |
What will you learn?
Level 1: Python Basic Course
This course is a great program for learning the basics of Python programming language.
Understand the fundamental as well as core concepts of Python programming language
Implement basic Python structures such as: if statements, loops, and functions
Comparison operators
Decorators and generators
Data structures
Python statements
Errors and exception handling
Python helps in Reading and writing of external data files 
Methods and functions
Modules and packages
Object-oriented programming
Level 2: Python Advanced Course
This course is an excellent program for learning the advanced Python programming concepts of web development and the Django framework. 
Designing the website with core concepts.
Domain and server.
Hosting and publishing concepts.
Database and SQL queries.
Understand the core concepts of the Python programming language.
Implement Python structures such as if statements, loops, and functions
Errors and exception handling.
Read and write external data files and pickling using Python.
Understand the basics of Python language and how they can be applied to data science.
Implementation of the Django framework.
Analyze data using Python libraries like pandas and SQL.
Advanced Python modules.
Why choose PINNACLE?
Intelligent Learning: We define a syllabus according to the latest trends, and we train the students accordingly. The idea is for students to utilize their time only on relevant technologies.
Superior Instruction: We adhere to the most rigorous instructor standards by professionals with developer experience. Before receiving class assignments, our experienced and proficient trainers will assess your strengths and weaknesses and focus on areas where you need help. You will be tested on logical questions to attain a complete understanding of the concepts. PINNACLE R&D team keeps track of the recent trends in programming languages and revises the instruction, course material, and delivery method to keep it updated. PINNACLE aims at helping the students to become professional Python developers.
Our Key Features: 
30 hours of unmatched classroom learning
One-on-one doubt clearing sessions with the Trainer
Highly comprehensive study materials
Projects related to real-life scenarios
KHDA attested Python certification
Pre-requisites for Level 1 Python (Basic):
You need to have the basic knowledge of computers.
Pre-requisites for Level 2 Python (Advanced):
You need to have the basic idea of Python programming, or you must complete Level 1 of the Python course before taking this level.
Who is this Course for?
This course is intended for professionals/students who aim to become experts in the Python/Web Development field.