Autodesk 3Ds Max Course in Dubai
Pinnacle Education Offers Classroom & Online Autodesk 3Ds Max Course in Dubai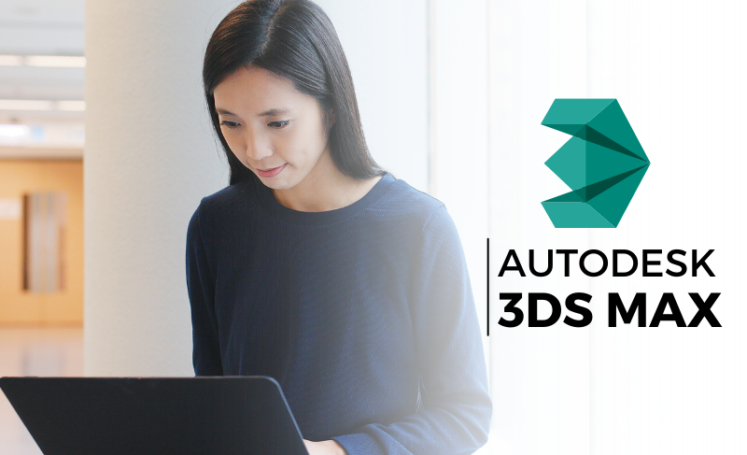 Autodesk 3ds Max is a well-known 3D modeling software which is used to make animations, and 3D models. It helps convert any image into 3D form. Autodesk 3ds Max plays an important role for game developers, architects, commercials, and animations. CAT and Character Studio are two subsystems of Autodesk 3DS Max that help designers with animating complex scenes. Autodesk 3ds max is comparatively professional software for Creative 3D Element compared to others, so it is considered supreme. If you are looking to get into the design profession, this course is for you.
PINNACLE's Autodesk 3DS Max course can help you gain confidence in 3d Modeling Industrial area. Some of the target audience for Autodesk 3ds Max are those who want to study interior and exterior design 3D modeling, digital artists and educators.
For more details on the availability of our Training Program
The categories of Autodesk 3ds Max are 3D modelling, Texturing, Lighting, animation and rendering programs that were earlier known as 3D Studio.Did you know that Autodesk 3ds Max is one of the most preferred programs used in architecture, game development and television studios? Belonging to the Media and Entertainment division of Autodesk 3ds Max is a 3D animation, modelling and rendering program that was earlier known as 3D Studio. Known for its rendering and modelling instruments, Autodesk 3ds Max is considered as an indispensable tool among several professional studios. Popular for its fascinating 3D tools, Autodesk 3ds Max carries great potential in the areas of architecture, graphics, game development and more
Who Should Attend This Course?
Professionals in the field of architecture, interior design, civil engineering and
product design industries 
Students who wish to upgrade their knowledge in Autodesk 3ds max 
Beginners who are searching to discover fresh career options in the 3D
animation industry.
 Prerequisite
No previous CAD experience is necessary
Architectural design, drafting, or engineering experience is useful.
Autodesk 3ds Max Training Assessment
Delegates must attend all sessions of the course . Delegates who miss more than 3 hours of the training will not be eligible to take the post assessment
The course assessment will take place on the last day of the training
The self development plan will be given to the participants for the implementation
Autodesk 3ds Max Course Outline
Autodesk 3ds Max Training Methodology
All our Training Programs include the most practical and effective adult teaching and learning techniques. Our research-based training design, development, planning and execution has given us true experience that only a combination of these methods work well to guarantee utmost learning outcomes for our valued participants and clients
Autodesk 3ds Max Training course Details
| | |
| --- | --- |
| Course Code | PINMP009 |
| Duration | 40 hours |
| Language | English |
| Location | Face to Face at PINNACLE premises in Dubai /LIVE Online |
| Certification | PINNACLE Professional Certificate of Completion , KHDA Certificate |
What Will You Gain
Understand the concept and mechanics of 3DS Max interface, different 3D modeling techniques and navigate through all its commands.
Learn about texturing, lighting, rendering effects and boost your creativity.
Learn how to work faster with an artist-friendly user experience and intuitive controls.
Improve the design knowledge and learn to create beautiful photorealistic 3D renderings with 3DS Max.
In-House & Live Online Training Options
If you are interested in taking this training program for you and your colleagues in your organization, at your premises or at a venue of your choice or online, you can enquire now and we shall offer you customized and effective IN-HOUSE or LIVE ONLINE training solutions to meet your training needs
Intelligent Learning : PINNACLE offers an extensive public speaking course across the UAE. This course will enable your child to express themselves in a cohesive learning environment and develop skills to help them progress simultaneously through their educational and personal lives.
Superior Instruction: Our trainers follow professional approaches based on the latest pedagogy methodologies and techniques. Prior to assigning class activities, our experienced and proficient trainers will assess your child's strengths and weaknesses and focus on areas where they need help. They will be tested on logical questions to attain a brief understanding of their current level. PINNACLE aims to help students in the Public Speaking niche to help them excel in their career.
Why Choose PINNACLE For Your Autodesk 3ds Max ?
After completing this course, you will know-
Our expert trainers employ the most effective and up-to-date training techniques.
We employ research-based training programs with practical Training Methodology and easy-to-understand approach that guarantees the delivery of extensive knowledge implementation over a short period of time.
After an initial analytical training consultation, we provide personalized training plans to clients for achieving their learning objectives.
We offer flexible face to face, online and blended mode of trainings 
All our course materials are comprehensive and comprise of fundamental and systematic knowledge, practical studies and real-life applications.
Our conducive learning environment and utmost customer satisfaction approach makes every training program a memorable, enjoyable and rewarding learning experience for our clients
How to sort and customize the interface using Autodesk 3ds Max
A multitude of techniques including lighting, rendering, texturing etc.
Realistic 3D animation
How to create drawings, work with layouts and edit objects using Autodesk 3ds Max
Checkout all other Media design courses >> Click Here