WHY IS CONTINUOUS PROFESSIONAL DEVELOPMENT IMPORTANT FOR EMPLOYEES IN AN ORGANIZATION?
"One quality of leaders and high achievers in every area seems to be a commitment to ongoing personal and professional development" said Brian Tracy, founder and CEO of Brian Tracy International. Your role in an organization can always be replaced with someone more advanced than you. Continuous Professional Development is the key to sustain your position in the corporate world.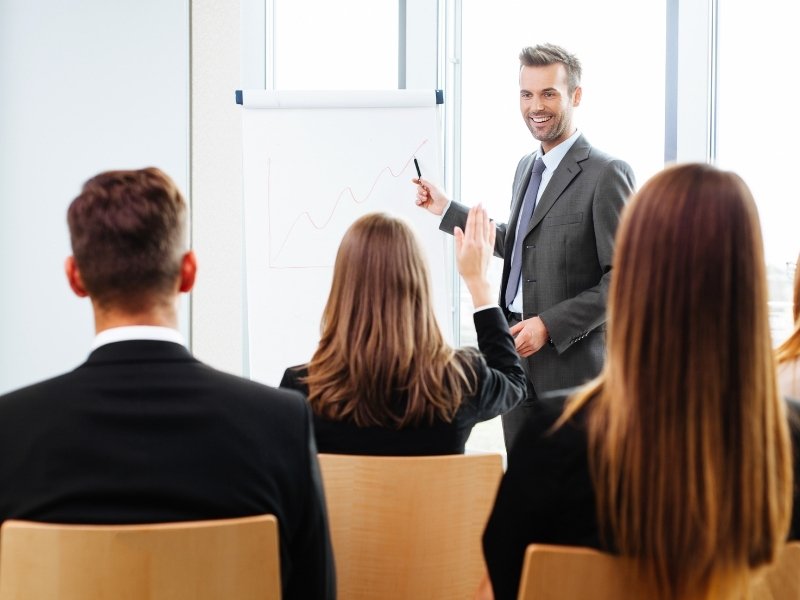 Importance of Continuous Professional Development for Employees
The learning procedure does not end once you have landed on a job. It is a lifelong iterative process; to learn-implement-succeed. With the rapid pace in the technological upgradations, it is important to keep up with the skills and trends within the industry. Employees that participate in proficient advancement will feel more certain realizing that they have what it takes expected to prevail in their profession. It's also necessary for employees to have faith in their co-workers. Knowing that everyone on their team is up to date on their industry's best practices will provide them peace of mind that mistakes will be rare and that everyone is on the same page. Laws evolve, rules are revised, and science advances. It's critical for staff to stay current as professionals devoted to doing the best job possible.
Importance of Continuous Professional Development for Employer
Though your staff is hardworking and energetic, at times, you might have encountered the fact that some might not have the drive or certainty to put themselves forward for their next capability. Empowering your group to proceed with their improvement is incredible for assurance, inspiration, and their prosperity; it has many advantages for the business as well.
Continuous professional development training enables a learning culture and better work relationship with colleagues. The entire workforce feels motivated and encouraged which results in increased productivity. This way employees feel a sense of belonging to the organization.
How PINNACLE can help to train you employees Continuous Professional


Development? 
Continuous Professional Development is no less than an investment with the best
returns for the organization. It is equally rewarding for the employer and the
employee in terms of productivity, retention, and bonds. Train your employees at
PINNACLE and get them future ready.
PINNACLE Education is committed to providing
your company with the best and most comprehensive Corporate Training Solutions
available in the UAE. We tailor our trainings to address your problems and satisfy the
training requirements of your workforce. We provide personalized and cost-effective
courses that can be delivered in-person or virtually. We also have a multitude of
experienced trainers who have been accredited by KHDA and other authorities to
ensure that effective training is delivered through real-world business settings. The
pre- and post-assessments are aimed to determine the knowledge gaps that were
covered during the training sessions and to offer further improvement initiatives.
Remember that a pond stays stagnant and dries up whereas a river keeps flowing
to reach the massive sea
Any time is a good time to begin upskilling the employees in an organization.
Hurry up and register now at PINNACLE to get your employees future-ready!