What are soft skills?
Did you know that 93% of hiring leaders consider soft skills to be extremely important when making hiring decisions?
In today's world, technical knowledge is largely insufficient when it comes to thriving in your workplace. Present-day hiring trends show that employers pay more attention to an employee's soft skills. This can include an employee's work ethic, ability to resolve conflicts and critical thinking skills among others.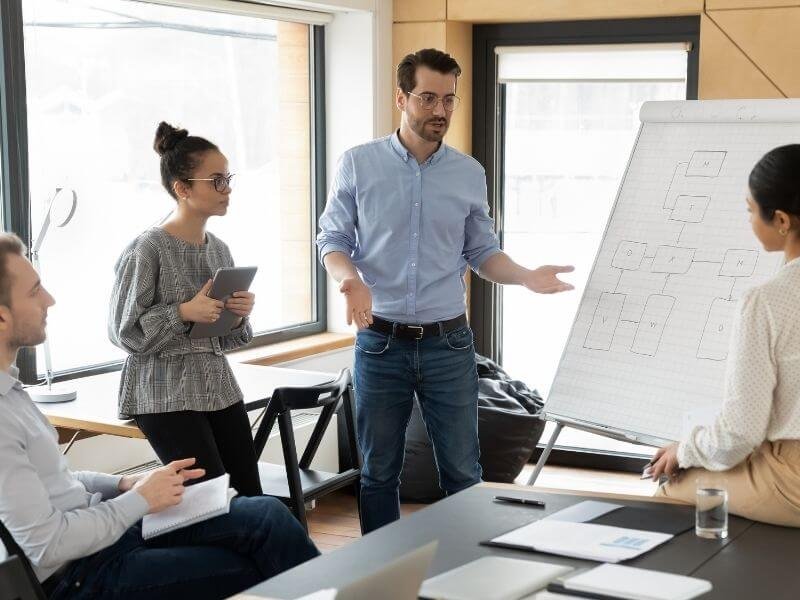 Soft skills evolve over time and are far more flexible than hard skills. In general, soft skills are viewed as a blend of personality traits, social skills, emotional intelligence, communication skills and more. A combination of these different types of skills complements hard skills. Ultimately, this enables an employee to handle their environment, communicate well with colleagues and perform effectively.
An important thing to remember is that soft skills cannot be accurately measured. This makes it difficult for employers to correctly evaluate a potential employee's soft skills. That is why it is crucial for interviewees to ensure that their soft skills shine during interviews and throughout the hiring process.
Here are 5 major reasons why you should learn soft skills for the 21st century workplace:
Significantly impacts career advancement opportunities
Enhances ability to work well with others
Helps in retaining existing clients and securing new clients
Enables long-lasting relationships with colleagues and other professionals
Boosts confidence
If you are interested in nailing that job interview or moving forward in your career, it is time to consider gaining knowledge in soft skills.
What are the top 10 soft skills that will benefit you?
Communication
Networking
Teamwork
Conflict Resolution
Customer Service
Problem Solving
Decision Making
Attitude
Time Management
Empathy
One of the simplest ways to develop soft skills is by changing your mindset. At PINNACLE, we encourage lifelong learning to broaden your knowledge. PINNACLE extends a helping hand to those who are interested in building essential soft skills to flourish at their workplace. We provide services that enable you to upskill your career. Our wide-ranging courses fall under various categories such as management, finance and more. Each of the courses that we offer may focus on the development of different hard skills. However, we ensure that your learning is supplemented by critically important soft skills training which will allow you to enjoy a versatile learning experience at PINNACLE. We are here to help you bridge the gap between you and your potential dream career.
Your skill-building journey starts here. Join the PINNACLE learning community today!