What is the IELTS Academic test and why is it important for teachers in UAE?
The International English Language Testing System or IELTS is an internationally-recognized standardized test of English language proficiency. The IELTS score proves your proficiency level in English. Besides being important for getting accepted into top universities, the right IELTS score is crucial for multiple reasons.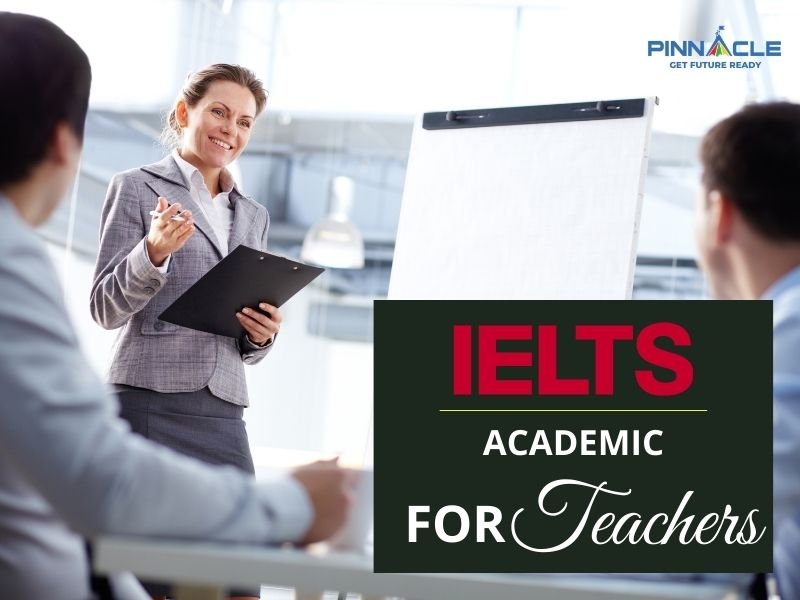 If you are looking to pursue a teaching job in any of the private schools in Dubai, here's what you need to know.
The Ministry of Education deems language proficiency as one of the main requirements for teachers in the UAE.
As per the Knowledge & Human Development Authority, Dubai (KHDA)'s requirements for teachers in Dubai,
• A teacher teaching English language as a subject must have an IELTS Band Score of at least 7 (IELTS "good user") or equivalent.
• A teacher using English as the language of instruction must have an IELTS Band Score of at least 6 (IELTS "competent user") or equivalent.
• A teacher teaching a language other than English must have evidence of language proficiency as specified by appropriate authorities and curricula.
The requirement for teachers in Sharjah and Abu Dhabi consists of an IELTS certificate that must meet the following criteria:
• English with a minimum score of 6.5
• Mathematics and Information Technology with a minimum score of 5.5
• Learning Resource Centre with a minimum score of 0.4
Here are five major reasons why the IELTS Academic test is highly beneficial for teaching purposes –
• Language proficiency is a valuable advantage and your teaching career success relies on your language skills to a great extent.
• A good IELTS score proves that you are skilled in much more than basic conversational English.
• Your IELTS result is an objective measure and an exact indication of your English language skills. However, should you get a low score, you have the option of retaking the test until you obtain your required score.
• A good IELTS score demonstrates your English proficiency in more than 135 countries and over 9000 organizations around the world where you can be accepted as a professional educator.
• Taking the IELTS Academic test enables you to be skilled in speaking, reading, writing and listening which will enhance your teaching abilities.
The next step is to undertake intensive preparation for the IELTS Academic test so that you are more than ready to perform well and achieve your best score.
That is where PINNACLE enters the picture and welcomes you.
PINNACLE is a KHDA-approved training centre that offers an extensive IELTS preparation course for teachers. Our course will enable you to acquire a comprehensive understanding of the structure of each section in the test. We understand your goals and we are here to help you achieve your desired score in the IELTS Academic test.
PINNACLE facilitates a blend of in-person and online sessions for the preparation course. We provide all the essential resources required for your training. Our professionally qualified trainers ensure that you have exclusive attention and assistance while you undergo in-depth training in each section of the test – Speaking, Listening, Reading and Writing. They will advise you on the best ways to manage your time wisely during the test. PINNACLE uses top-quality detailed study material that will help you gain familiarity with the test structure and boost your English language skills. For you to obtain a high band score, we see to it that you undertake sufficient practice tests and build more confidence before appearing for your official IELTS Academic test.

If you are interested in securing your ideal teaching opportunity by taking the IELTS Academic test in Dubai, Sharjah, Abu Dhabi, UAE, join the PINNACLE learning community and begin your IELTS preparation today!