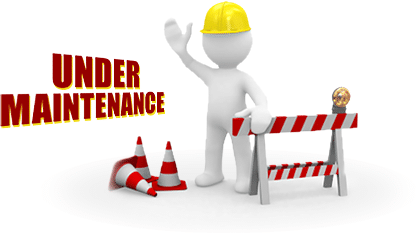 Under Maintenance
We apologize for the inconvenience.
This page is currently undergoing scheduled maintenance to provide you with an improved browsing experience. We are working diligently to bring it back online as soon as possible. We appreciate your patience and understanding.
While we work behind the scenes, here are some suggestions for what you can do:
Explore our other pages: Take this opportunity to browse through the rest of our website. We have a wide range of informative and engaging content that you might find interesting.

Contact our support team: If you have any urgent inquiries or require assistance, our support team is here to help. Feel free to reach out to us through the provided contact information, and we'll be glad to assist you.

Follow us on social media: Stay connected with us by following our social media channels. We regularly share updates, news, and exciting content that you won't want to miss.

Check back soon: We're working tirelessly to complete the maintenance process. Please bookmark this page and visit us again shortly. We apologize for any inconvenience caused and appreciate your understanding.
Thank you for your patience and continued support. We look forward to serving you with an improved browsing experience soon.