Science, technology, engineering and math, otherwise known as STEM, supports the economy as well as our general welfare. Firstly, most people might not be fully aware of the power STEM holds. Secondly, they assume that it equals coding, lab coats and the like. On the contrary, STEM forms the basis of a multitude of areas such as healthcare, manufacturing and more. The fact is that our world relies on STEM.
Did you know that STEM salaries are typically 12 to 30% higher than salaries in non-STEM fields? Moreover, STEM occupations are in high demand, with over two million work openings expected by 2025.
You might already be aware or you are slowly realizing the powerful potential of building a career in STEM. In any case, you may be interested in encouraging your child to develop STEM skills early on. You may be wondering how or where to get started. Let us dive into which STEM skills students need to flourish in the future and how they are helpful.
Top 5 STEM skills 
Creativity – Children can be very creative. Creativity, however, can be a simple and complex skill. You must push children to look at a problem from different viewpoints. Asking them open-ended questions is a fun way to nurture this. Coming up with and reflecting on varying solutions for any problem can spark collaboration and creativity skills in children.
Problem-solving – Employers expect problem-solving skills to be present in every employee today. Hiring managers consider them to be extremely important not just for professional spaces but also for society. Knowing how to solve problems and think about them is highly useful and beneficial in today's fast-moving world.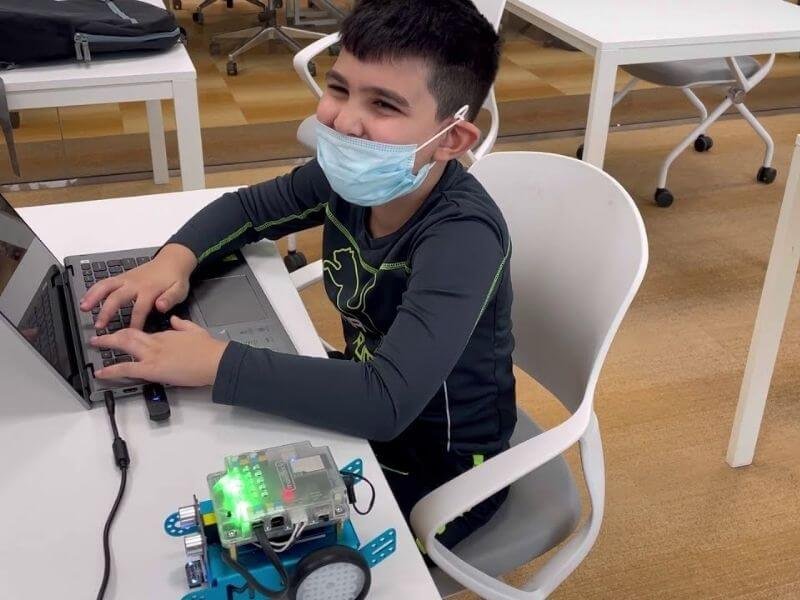 Curiosity – Now and for the foreseeable future, people look at career paths differently. People are more interested in moving from one career to another after a short period of time. Staying within the same role in the same company for years is not common anymore. Curiosity may not seem like a skill, however, it is what keeps an individual moving forward in their career. The desire to learn new things and gain new knowledge is incredibly valuable. It enables children to be lifelong learners.
Adaptability – Students aspiring for careers in STEM must also nurture the ability to quickly adapt to new situations and requirements. Being versatile enables them to expand their skill sets to be useful in the job market. Giving a child real problems to take on at home encourages them to utilize various areas of skill and knowledge.
Reasoning – The ability to use evidence to back up a claim can turn out to be a significant skill for individuals who wish to pursue STEM careers. You must encourage children to use analytical and critical thinking skills to recognize, understand and use patterns in data to support any claim.
Solution:
PINNACLE is home to a wide range of child skill development courses. This includes a fun-filled STEM Robotics course for children aged 8 to 13 years old. Robotics is the field of computer science and engineering that deals with designing, developing, operating and using robots. Our laboratory-based course focuses on designing and programming autonomous robots. Using a hands-on approach, this course introduces students to the fundamentals of robotics. Students can individually create and test complex robots.
In light of the ongoing pandemic, PINNACLE follows strict COVID-19 safety guidelines at our premises. Classrooms hold socially distanced seating and students can even opt for online sessions with our expert trainers.
Enroll now or book a FREE demo session.
Join PINNACLE today to secure your tomorrow!