MS Office Training Course in Dubai
PINNACLE Education offers Face to Face & Online Sessions in Dubai (UAE)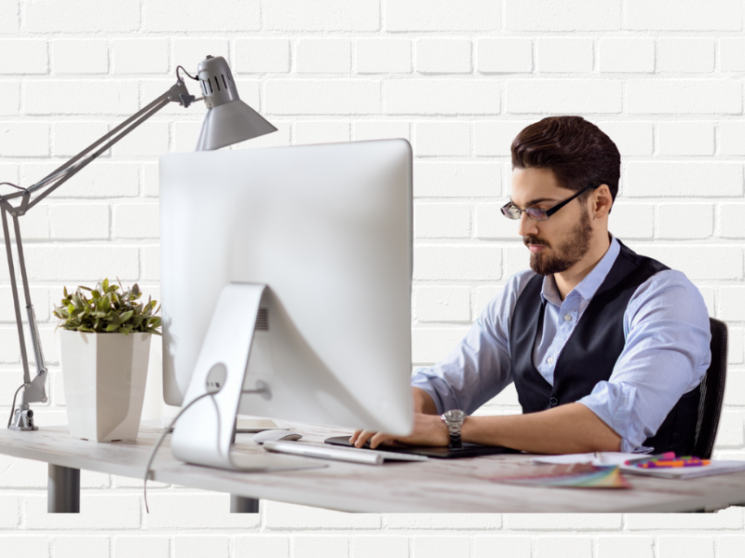 ENQUIRE NOW
For more details on the availability of our Training Program
Microsoft Office is preferred by all the professionals because it makes office chores easier and more efficient. This Basic MS Office training is for professionals who want to develop their abilities to produce high-quality documents in a fraction of time. Course on Microsoft office includes hands on training in the most used office productivity tools like Microsoft word, Microsoft Excel, Microsoft Power Point and Microsoft Outlook. This MS Office training in Dubai will undoubtedly benefit participants' work prospects and boost their chances of being prioritized for the majority of professional opportunities.
Microsoft office training covers the most comprehensive features, tools and functions with lots of practical exercises that enables you to collect, document, analyse, process and present data or information for effective decision making. This microsoft office training help professionals to complete their tasks effectively and helps to manage their business and office.

Who should attend MS Office Training ?
Anyone who is new to Microsoft Office
Those who would like to upskill with the new tools in the latest version.

Anyone interested to get hold of the necessary skills to stay relevant in today's business world.
MS Office Course Methodology.
In each of our MS Office training programs, the best teaching and learning techniques are employed. We have learned from experience that only a combination of these tactics can effectively give the best learning outcomes for our respected participants and clients. This is because we design, develop, plan, and implement our MS Office training programs using a research-based methodology.
MS Office Training Outline
Prerequisites
You will receive a pre-course questionnaire, which should be completed and sent to us a week in advance. It will help us adjust the MS office course to your needs.
You don't need any specific knowledge to learn MS Office. Basic knowledge ofcomputer is all you need to get started.
 MS Office course Details
| | |
| --- | --- |
| Course Code | PINCT002  |
| Duration | 26 hours |
| Timing | Flexible slots are available |
| Language | English |
| Location | Face to Face at PINNACLE premises in Dubai /LIVE Online |
| Certificates | PINNACLE Professional Certificate of Completion , KHDA Certificate |
Text content
Learn how to save time and become more organized by managing your emails, calendar and your tasks
You will learn how to create and maintain professional- looking reports infraction of time, multi-column newsletters, résumés, and business
correspondence.
You will learn how to create a spreadsheet, work with formulas and functions, make your spreadsheets look professional, and print a spreadsheet.
You will learn how to create, save, and present a basic presentation; apply the basics of formatting; and add multimedia to a presentation
Want To Know More About This Course
MS office Training Certification
PINNACLE Innovation and Education is approved by the Knowledge & Human Development Authority (KHDA), Dubai. All of our courses and trainings have undergone the necessary certification process and are officially acknowledged and approved by the authority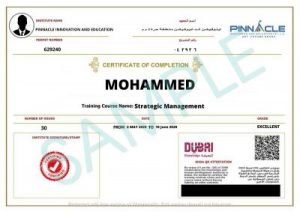 In-House & Live Online Training Options
If you are interested in taking this MS course program for you and your colleagues in your organization, at your premises or at a venue of your choice or online, you can enquire now and we shall offer you customized and effective IN-HOUSE or LIVE & ONLINE microsoft office training solutions to meet your training needs.
Why choose PINNACLE for your MS Office Training?
Our expert Microsoft office trainers employ the most effective and up-to-date training techniques.
We employ research-based training programs with practical MS office Training Methodology and easy-to-understand approach that guarantees the delivery of extensive knowledge implementation over a short period of time.
After an initial analytical MS office training consultation, PINNACLE shall provide personalized MS office training in Dubai  to clients for achieving their learning objectives.
PINNACLE offers flexible face to face, online and blended mode of MS office trainings. All our course materials are comprehensive and comprise of fundamental and systematic knowledge, practical studies and real-life applications.
PINNACLE's conducive learning environment and utmost customer satisfaction approach makes every training program a memorable, enjoyable and rewarding learning experience for our clients.