Hands-on learning, discovery, and personal growth are all possibilities. We're talking about PINNACLE's Effective Summer Camp Programs.
Summer Camp Programs at PINNACLE
PINNACLE offers a variety of exciting and entertaining activities that will provide your children with a memorable Summer break experience. Our programs ensure that young brains are kept occupied by encouraging them to develop their talents through engaging activities. We make sure that they make the most of their quality time here. Summer Camp Programs for Kids, Teens and Youth also provide additional educational opportunities to help children develop their artistic talents. Our staff of highly qualified educators strive to improve their social, problem-solving, communication and 21st century skills. Our Summer Camp program offers the ideal balance of education and entertainment .
Unlock Summer Fun and Learning with our Exciting Summer Camp for Kids and Teens
Don't miss out on the fun at PINNACLE...
| Age | 6 to 18 years  |
| --- | --- |
| Duration | 16 hours |
| Medium of instruction | English |
| Days | Monday to Thursday |
| Course Fee | Starts from AED 899/- per Course per child |
| Sibling Discount | 7% Discount for 2nd child onwards |
An exciting new adventure and fun learning awaits your kids this Summer Break!

Hands-on Activities for Summer Fun
We will make summer learning a fun-filled journey with exciting hands-on activities designed to pique your child's innate curiosity.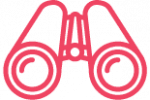 A New Friendship Playground
Summer camp is a wonderful opportunity to make new friends and create lifelong experiences. Your children and their new friends will spend their days playing games, participating in activities, and working on creative projects, all while learning the value of working together.

Plenty of time to learn and grow
Our Summer Camp is a secure, loving environment where kids may develop social skills, develop character, and find new hobbies—all while having plenty of free time to pursue their own interests to learn and grow.
how does this Summer Camp program benefit kids?
We lay a solid foundation for the child's physical, mental, emotional, and social development, which will serve them well for the rest of their lives. Working parents can leave their children in our Summer Break program while they are at work. We look after your children and keep them educated and entertained so you can focus on your work. To aid learning, we provide students with hands-on examples of how things work. Parents are always welcome to contact us if they have any concerns or need our assistance. We guarantee that your children will come out with flying colours when you collaborate with us.
Our Summer Camp Programs shall equip your child to:
Boost their ability to think outside the box
Develop their social awareness and creativity.
Encourage their peers to work together and have a good time.
Raise environmental consciousness.
Develop Fine motor skills.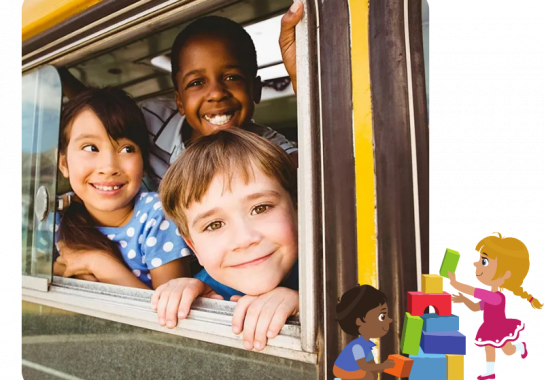 Things to Remember !!!
Food & Refreshments: Please provide with snacks and beverages that your child may require each day. PINNACLE will not supply food and beverage to kids

Transportation: Transportation is provided by PINNACLE Innovation and Education (Available in Dubai and Sharjah Only)
 Registration and Payment: Registration is strictly on a first come, first served basis. Full payment is required at the time of registration to secure your place. All prices are inclusive of 5% VAT.
Refund Policy : PINNACLE follows 100% no refund policy
We're keeping the risks down and the enjoyment up!
This summer, we're taking additional care to keep everyone safe.